Supergirl is flying to Paleyfest LA this Sunday! First, you got to know what Paleyfest LA is. It's the premier television festival in the country, a must-attend pop cultural event produced by The Paley Center for Media that brings you together with the talent behind your favorite TV shows. Enjoy a screening of an episode or highlights of the featured program, followed by a panel discussion with your favorite stars live onstage, capped off by a Q & A with the audience. Named for William S. Paley, founder of CBS and The Paley Center for Media, proceeds from the event support the nonprofit Paley Center.
The Supergirl event takes place this Sunday at 7:00pm and will include, Melissa Benoist, Calista Flockhart, Chyler Leigh, Mehcad Brooks, David Harewood, Jeremy Jordan, Greg Berlanti, Ali Adler, and Andrew Kreisberg. The Q&A will be moderated by Leanne Aguilera from Entertainment Tonight. Even cooler, there is a red carpet portion where press will be able to catch up with the cast and crew as they arrive at the event! Guess who'll be there covering it right from the red carpet... why none other than your Supergirl.tv admin and staff!
Thanks to our new website and especially your donations, we are going to be flying into LA just to cover this event! We'll be there right on the red carpet snapping pictures and asking questions! Because of your support, you'll get to share our own unique perspective of this once in a lifetime event! If you are in the LA area this weekend and want to go see the Supergirl event, just a few tickets are still available which can be purchased here. Also, if you want us to cover more events like this and bring more original content, consider visiting our support page and see our donation options. We are so excited to share this with you and we'll be looking forward to share everything we learn right here on Supergirl.tv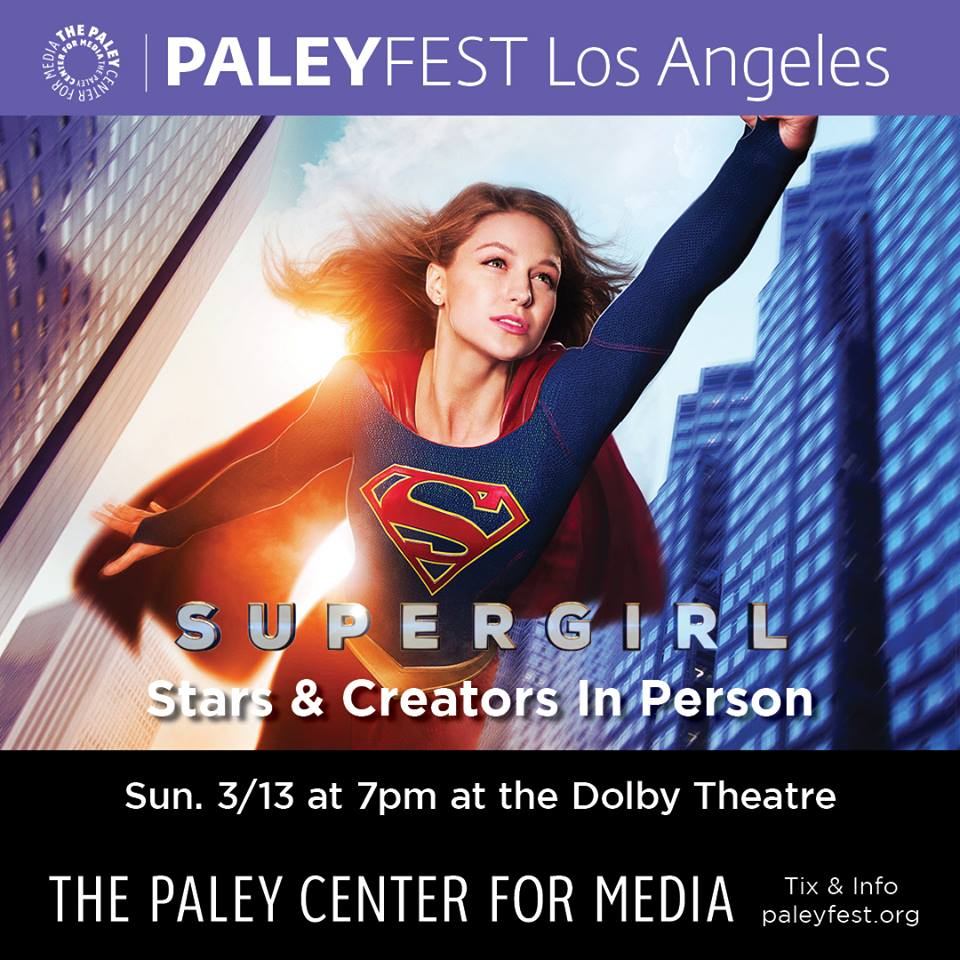 Are you going to the Paleyfest event? We'll we see you there? Let us know in the comments below and talk about Paleyfest in the forum! Help keep supergirl.tv advertisement free and gather new custom content by visiting our support page!