Variety.com came out with their top 10 TV actors to watch this season and smack dab at the top was our favorite Girl of Steel, Melissa Benoist. The article was very kind sharing how Melissa wanted to be a professional actress since she was 4 and how Greg Berlanti didn't want to make Supergirl if they didn't find Melissa:
If we hadn't found her, I wouldn't have wanted to make it," Berlanti tells Variety of his leading lady, who auditioned 10 times over the course of two-and-a-half months, and also co-starred in "Whiplash." "I never imagined myself getting a role like this," Benoist says, adding that she's wanted to be a professional actor since her first play at 4 years old.
---
In other news, business insider did an analysis of the the top ten new shows for fall that are generating the most interest. Just like it's leading lady, Supergirl was at the top of the digital consumption list. Everyone is talking about, sharing, watching, getting involved with Supergirl.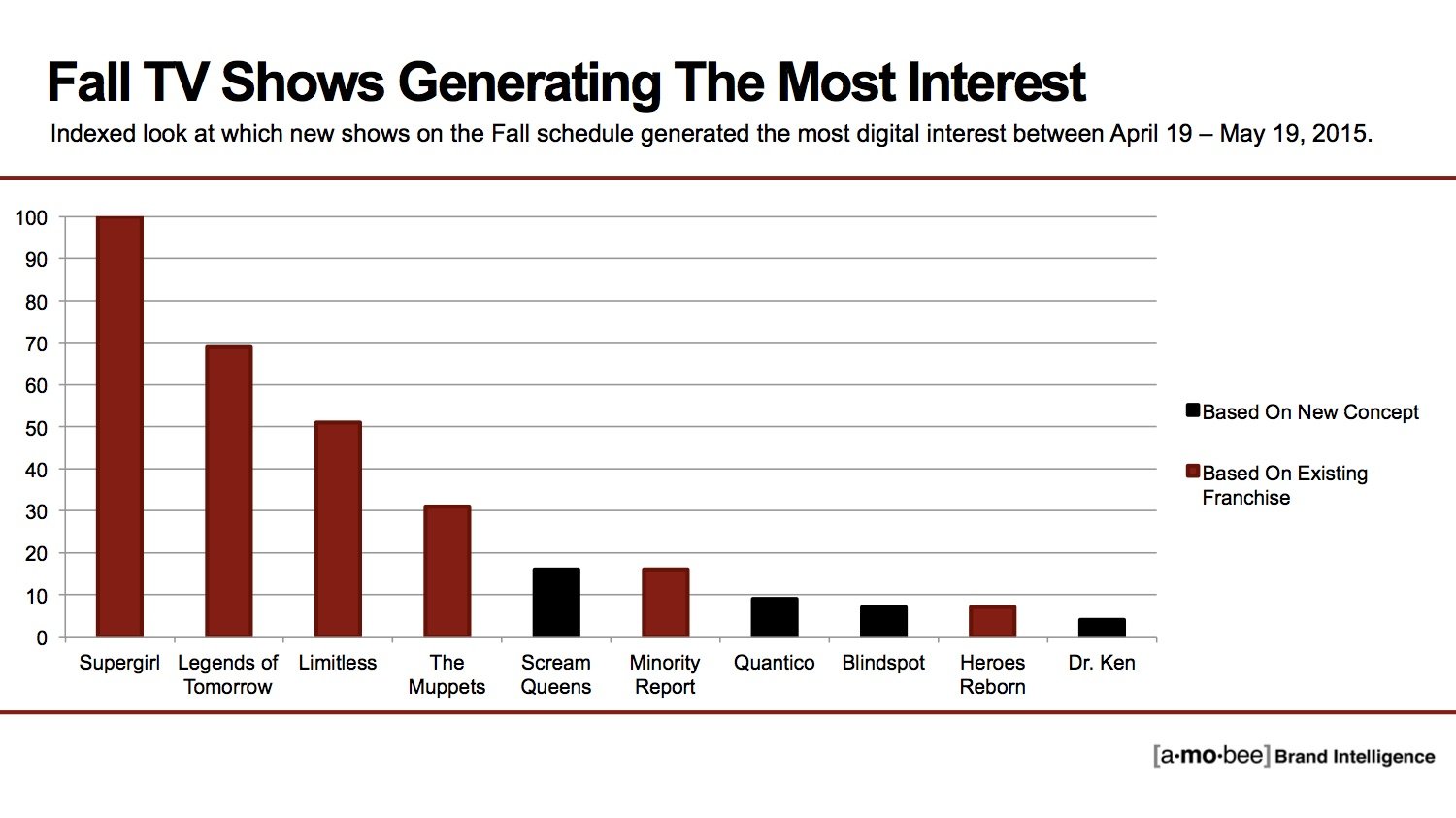 ---
Finally, Star-Telegram.com interviews our previous Maid of Might, Laura Vandervoort regarding her continued success on her show, Bitten. Of course, Supergirl was brought up in the interview.
Despite her identification as Supergirl, Vandervoort says she wasn't considered to play the part in the forthcoming Supergirl series, which will begin airing on CBS in November. Instead, the role went to Melissa Benoist.
"I was shooting Bitten anyway, so I wasn't technically available," Vandervoort says. "But I think they wanted a fresh take on the character, and Melissa is younger.
"It was a good idea to start fresh with a new actress, because you don't want actors from Smallville reprising their roles. It would just seem odd. I'm totally happy for Melissa.
Just about every comment we've read on the internet has said two things, Melissa Benoist is freaking adorable and Melissa Beniost is a perfect Supergirl! It's no surprise this show and it's leading lady are making such a splash on the net! Let us know your thoughts in the comments below. We've been getting a lot of comments lately and we are loving it, lots of great conversations! Also hit up our forum for even more fan interaction!