Breaking News! We can definitively confirm that Carlos Bernard, known from Fox's 24, and Flame Ventures' Alien Raiders, will be guest-starring as Oscar Rodas, a cop and Maggie Sawyer's father! He was excited to tweet out that he would be working on the show (see below). What event brings Maggie Sawyer's dad to National City is anybody's guess but we are certainly excited to see it! You may remember in season 2, Maggie told the story of being kicked out of her home when her conservative parents did not approve of her coming out, so expect this reunion not to be an easy one. Fans know that Floriana Lima's schedule didn't allow her to return as a full-time cast member so it's fair that speculation on what Oscar Rodas is doing in National City, and if it will affect Maggie's story in season 3, is to be expected!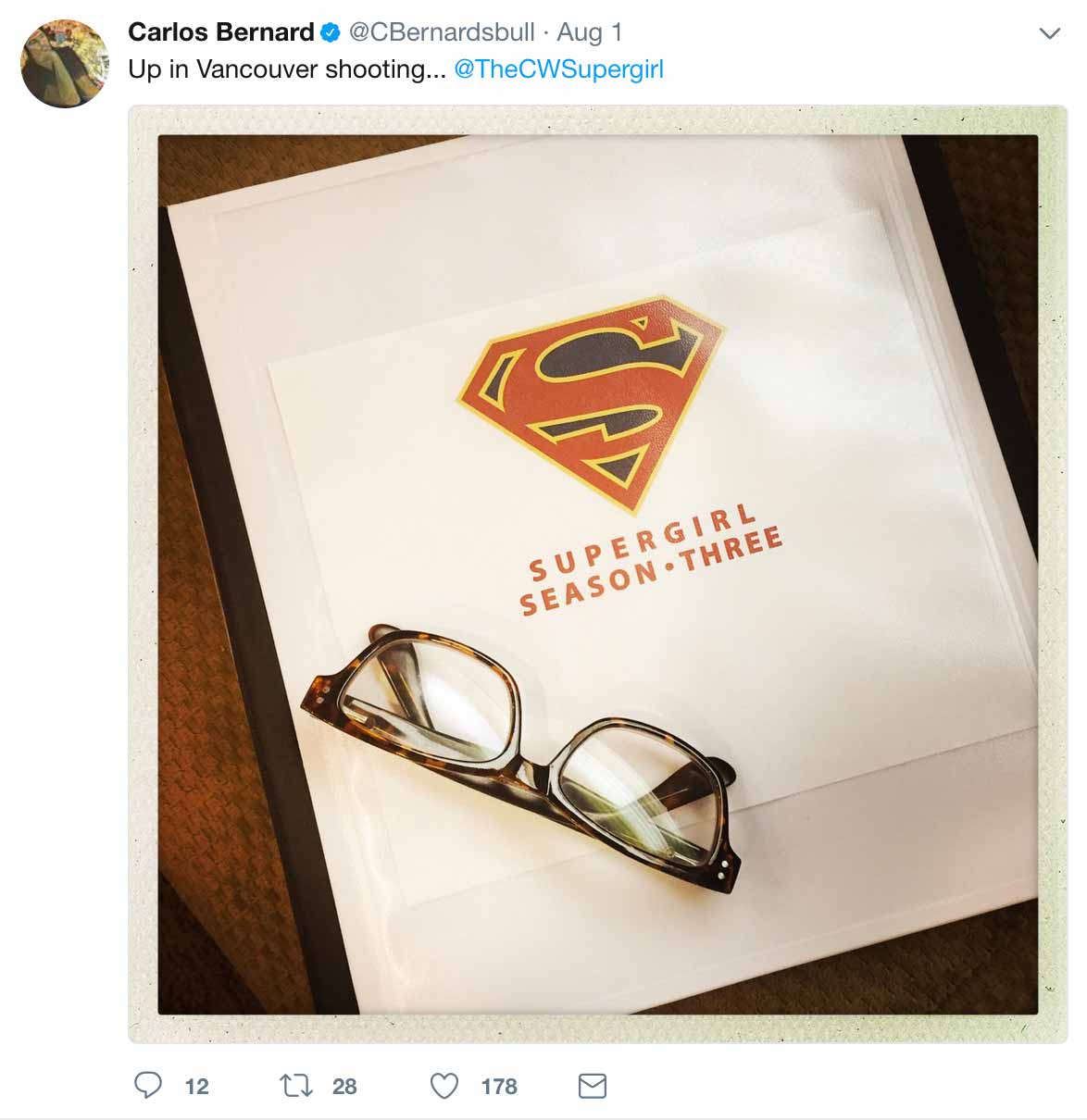 Lucky fan, Julie Holden, had the opportunity to meet Carlos on set and took the picture below!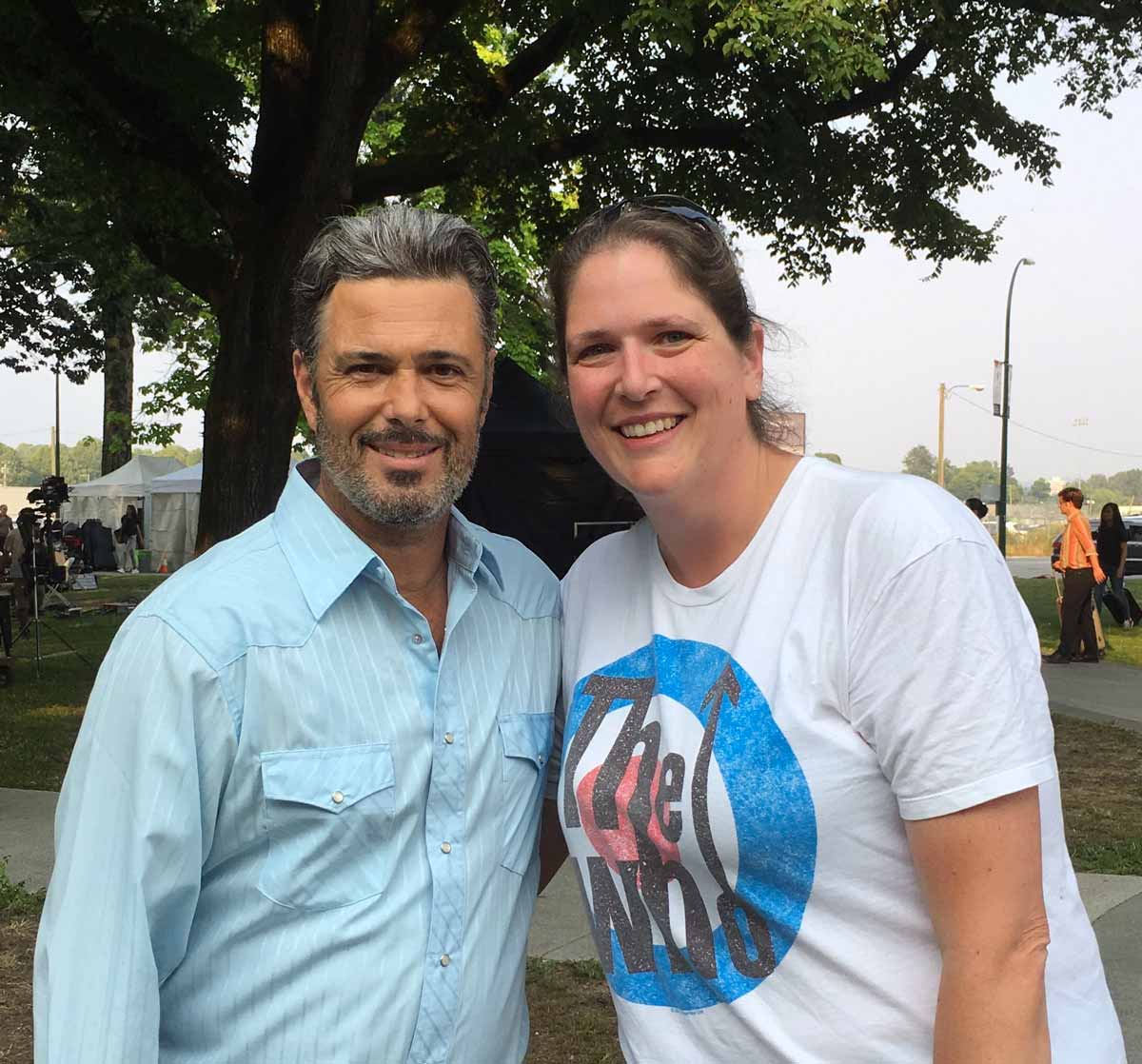 Finally, Suffering Sappho, was able to capture this footage via twitter that shows some hints at a scene between Maggie and Oscar!
Let us know what you think in the comments below and in the forum! Keep us advertisement free and visit the support page!