Supercorp is about to happen in the comics but not in the way you would think. Upcoming Superman comic spoilers
https://bleedingcool.com/comics/superman-gets-another-major-change-to-his-status-quo-super-spoil
Superman Gets Another Major Change To His Status Quo (Super Spoilers)

Big changes are coming to DC's Superman comics for Dawn Of DC - here#s another, as teased on the cover of Superman #1.

Published Fri, 27 Jan 2023 10:45:15 -0600 by Rich Johnston

The world no longer knows that Superman is Clark Kent, nor that Lois Lane is married to him. They have adopted two alien refugees to their family. Jon Kent also has his secret identity back. Lois Lane is Editor-In-Chief of the Daily Planet. And Lex Luthor is telling Superman that he wants to be on his side. All these would be major enough changes to the Superman status quo., But Bleeding Cool understands there is one more coming that will require a really large Super Spoilers sign.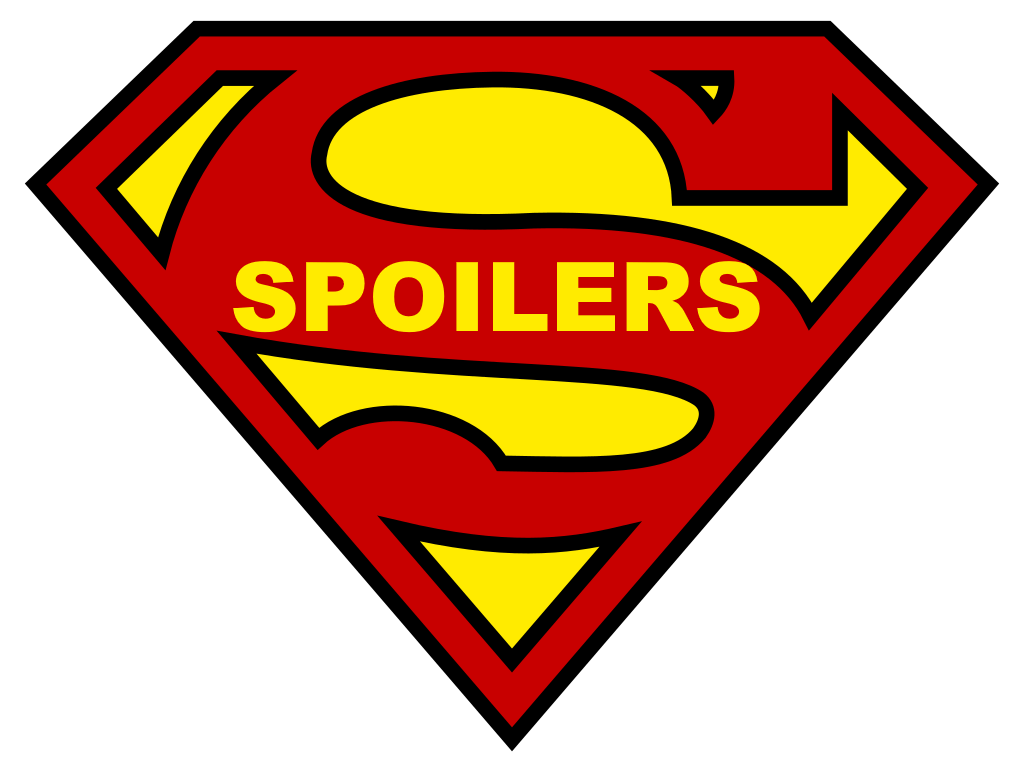 Yes, that should do it.

Okay, so. Do you remember when in the TV series, Angel and his gang were handed the keys to control the evil lawyer firm and bane of their existence, Wolfram And Hart? Currently, in the comic books, The Punisher is directing the actions of his sworn enemies, the ninja group The Hand. Previous to that Sunspot of New Mutants bought control of AIM. In Sandman's Seasons Of Mists, Lucifer hands over the keys of Hell to Morpheus. The final season of the Luke Cage TV series had him as Godfather of Harlem. And the final episode of La Femme Nikita left her as the head of Division, the evil secret intelligence agency she'd been a prisoner of, throughout the series.

Well in the new Superman comic books of DC's Dawn Of DC promotion, Lex Luthor is trying to persuade Superman that they are on the same side. Even as he has made everyone in the world forget Superman's identity, and that remembering it will kill them. So you can see why Superman might be suspicious.

But Bleeding Cool understands that more than that, as he is in jail, Lex Luthor will hand over the keys of his company Lexcorp to Superman, turning it into Supercorp. No one else is allowed to give orders, no delegation to another appointed individual, the resources of one of the biggest and most influential corporations in the DC Universe, is for Superman to direct as he sees fits. They've even changed the big L on the outside to a Superman shield. This is the cover of Superman #1 out in February.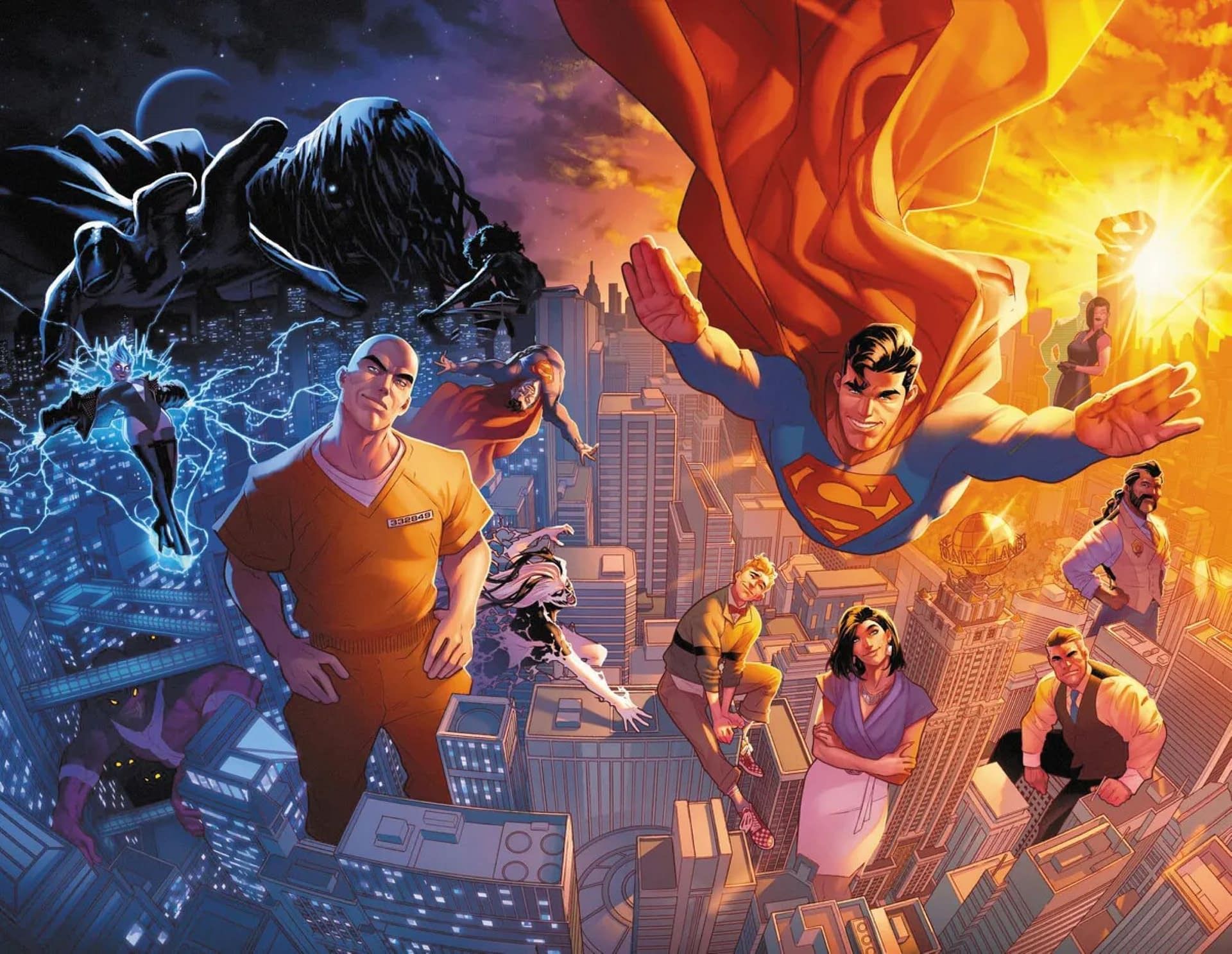 And that's Supercorp in the background, with Lex Luthor's now-super bodyguard, Mercy Graves, in front of a hologram.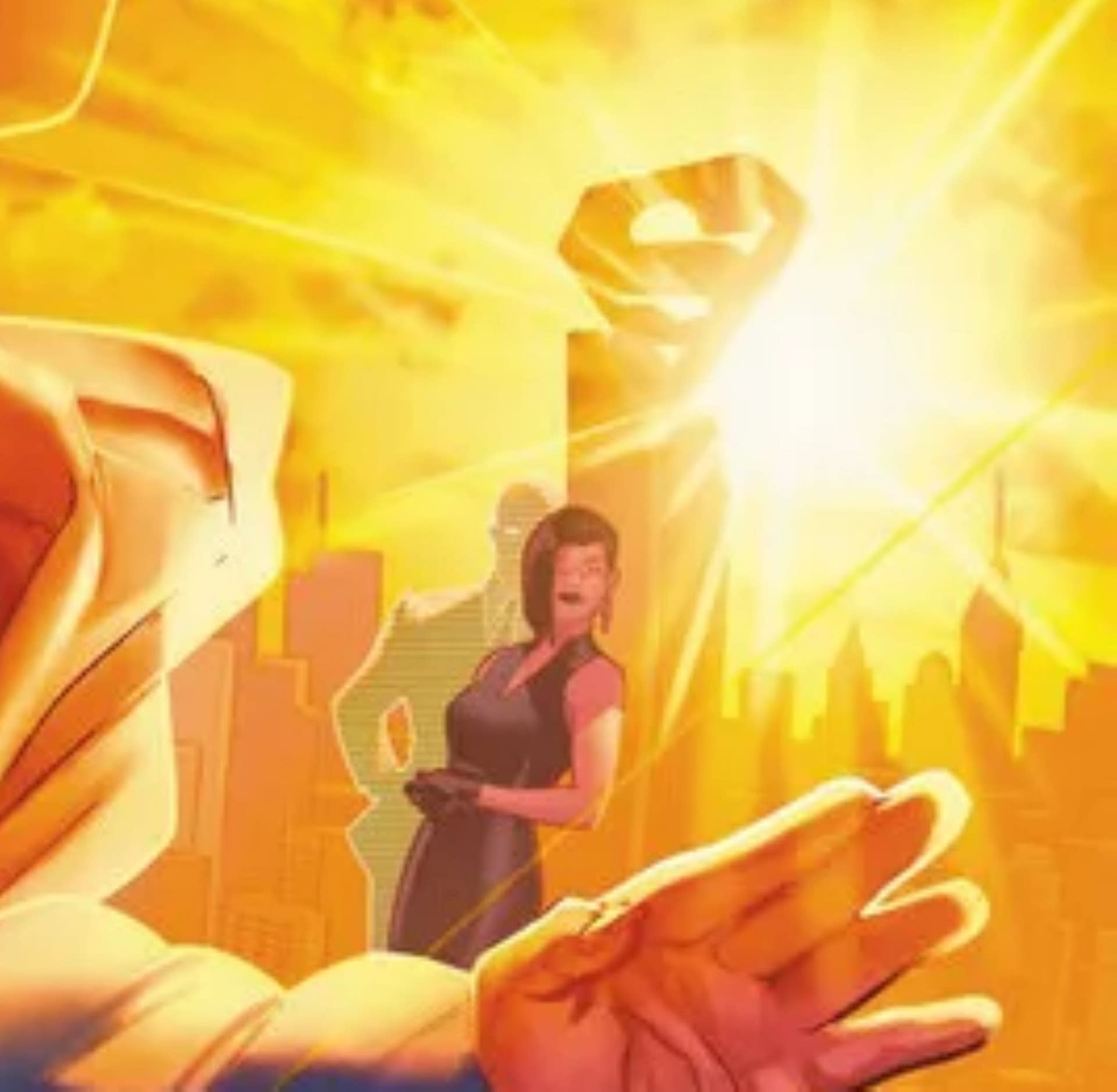 It's the biggest deal with the devil. Superman could do so much good with Supercorp and has a willing team of scientists longing to work for someone above Luthor's petty politics. But at what cost? What is Lex Luthor's real plan?

SUPERMAN #1 CVR P INC 1:100 JAMAL CAMPBELL FOIL CARD STOCK VAR
(W) Joshua Williamson (A/CA) Jamal Campbell

IT'S THE DAWN OF DC! Superman has returned to Metropolis and his greatest enemy Lex Luthor is finally behind bars. The future of the Superman family has never been brighter! As Clark Kent settles back into his life, iconic and new enemies erupt from the shadows to strike down the Man of Steel! But waiting in the wings to back up Big Blue is…Supercorp?! What secret project has Lex given to Superman?! A hero is only as good as their villains will be put to the test in this brand-new oversize #1 featuring comics' greatest superhero by DC Comics architect Joshua Williamson and award-winning superstar artist Jamal Campbell!
Retail: $5.99 In-Store Date: 2/21/2023
ETA
This actually brought a smile to my face as a fan and viewer of Supergirl and a fan and reader of Superman and his family of comics.I don't ship after the Buffyverse so this brought a chuckle at the fun way SuperCorp is used for the upcoming plotline in the Superman comics.