Comicbook.com is showing Iddo Goldberg's Red Tornado on Supergirl! Think Vision from the Avengers with a bulkier body. While this is the first look, its our thinking that the suit isn't quite finished or needs some CGI work done for production. Red Tornado is described as:
... the most advanced android the world has ever seen. Designed by scientist T.O. Morrow for the U.S. Army as the ultimate superweapon, he soon becomes sentient, posing a grave danger to National City -- including the people Supergirl cares about most.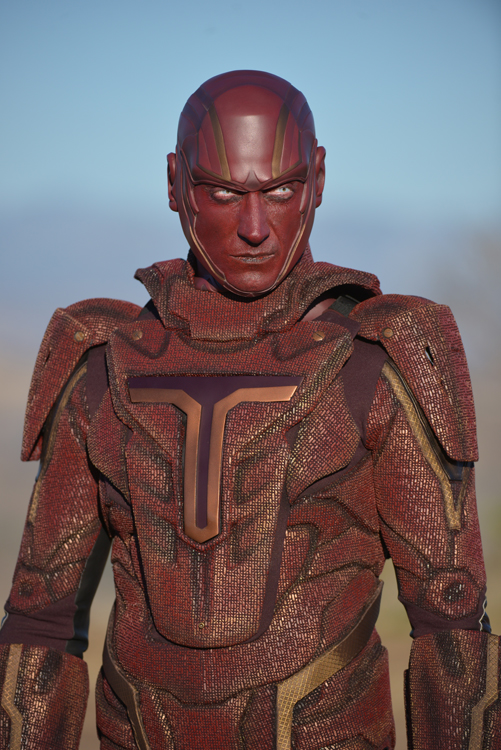 We're loving the head and his eyes! So cool! If the body gets some finishing touches, this suit could be very awesome! What do you think of the Red Tornado? Does this meet your expectations? Let us hear your thoughts in the comments below or in our fan forum!