No surprises here. The top four seeds in our Fancast Superman challenge are the final four contenders! There are some big battles ahead too! We'd like to take a moment and remind you, a vote for Henry means that the Supergirl show would be tied to the cinamatic universe thus making a Flash and Arrow crossover impossible. Also, a vote for Tom Welling probably means you'll only get to see Clark Kent but not Superman, he is fiercely against wearing the tights and cape. With that, we hand over the power to you! But first, the results from the last battle.
Henry Cavill 43 votes | Jim Caviezel 5 votes
Tom Welling 43 votes | Alexander Koch 10 votes
Joe Manganiello 24 votes | Typer Hoechlin 21 votes
Matt Bomer 31 votes | Dean Cain 15 votes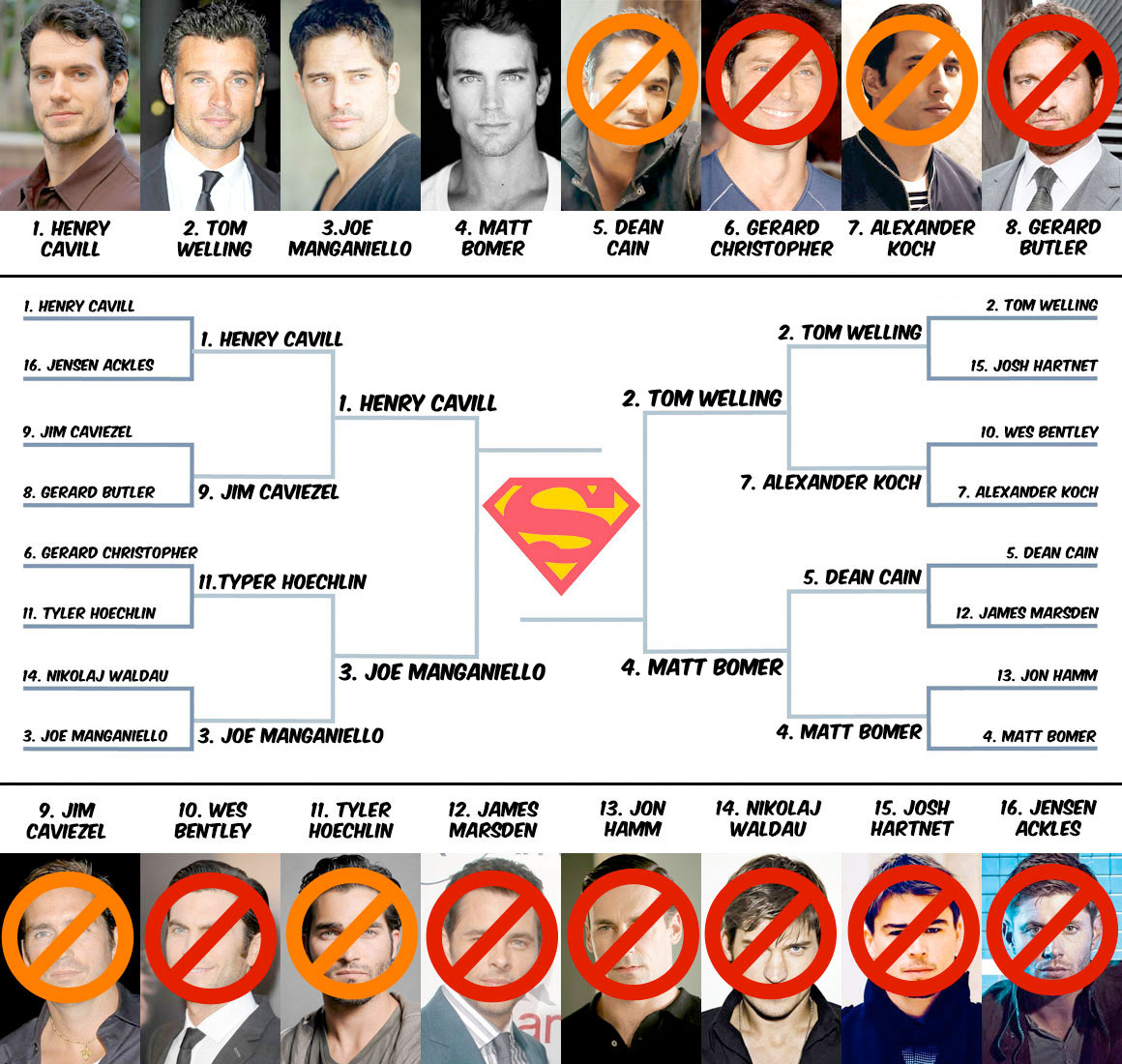 We are feeling pretty good about the remaining actors. It speaks well of our seeding thoughts. What do you think? Does this bracket contain one of our favorites? Did you loose your favorite in the last round? Let us know below!
Voting closed. Thank you for participating.