Today already feels like a news day. We were commenting how a month ago we would only put up one post about every other day. Now we are doing 2-3 posts a day! We are committed to the Supergirl news and we hope you are enjouing the ride with us! Now on to business, we asked you, who could play Superman if he appeared on the "Supergirl" show? Well since then we've learned that the big guy will make an appearance but doubtful we'll see a face or that he'll have lines. However, they may come a time when he would have lines which is why we must push forward with this contest! Here are the results for round 1! Oh and before we forget, round 2 ends Monday 12 pm PST.
Henry Cavill 108 votes | Jensen Ackles 26 votes
Tom Welling 125 votes | Josh Hartnet 9 votes
Joe Manganiello 80 votes | Nikolaj Waldau 20 votes
Matt Bomer 71 votes | Jon Hamm 33 votes
Dean Cain 53 votes | James Marsden 52 votes
Gerard Christopher 32 votes | Tyler Hoechlin 57 votes
Alexander Koch 37 votes | Wes Bentley 35 votes
Gerard Butler 33 votes | Jim Caviezel 56 votes
Not many surprises here. Glad to see the Big Guy Henry Cavill dominated, also Tom Welling really decimated Josh Hartnet.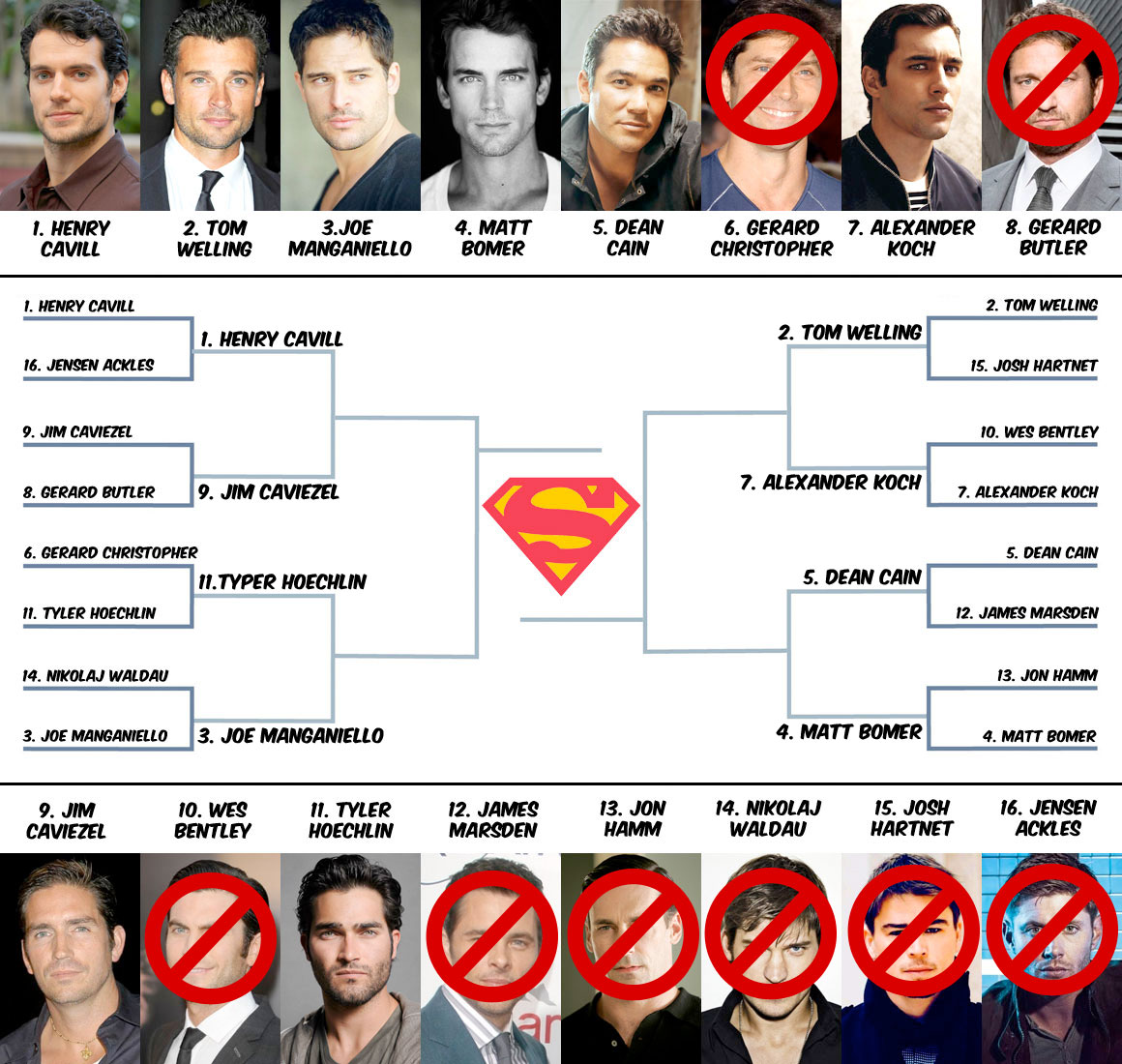 Not many upsets but we still want to hear from you, is this how you saw things going? Did anyone loose their number one pick? Comments below!
Voting closed. Thank you for participating.