Poof! The first eight candidates for our fancast Powergirl are gone! The seeding comity did a pretty good job but there was certainly an upset in the South East division! We'll post the results below and then you are free to start voting in our round 2! This round will run through to Monday February 16th. You can vote once a day so if you are feeling strongly about a candidate join us at least once a day to get voting! Here are the results of round 1:
Eliza Cuthburt 65 votes | Summer Glau 16 votes
Laura Vandervoort 53 votes | Chloe Mortez 27 votes
Gemma Atkinson 60 votes | Christina Hendricks 17 votes
Jamie Eason 28 votes | Alice Eve 42 votes
Kate Upton 47 votes | Britt Irvin 18 votes
Eliza Dushku 33 votes | January Jones 34 votes
Kaley Cuoco 25 votes | Claire Holt 41 votes
Trisha Helfer 38 votes | Erica Durance 30 votes
WOW, biggest upset I think was January Jones beating out Eliza Dushku by 1 vote! Awesome. Moving on to round two, here are your match ups!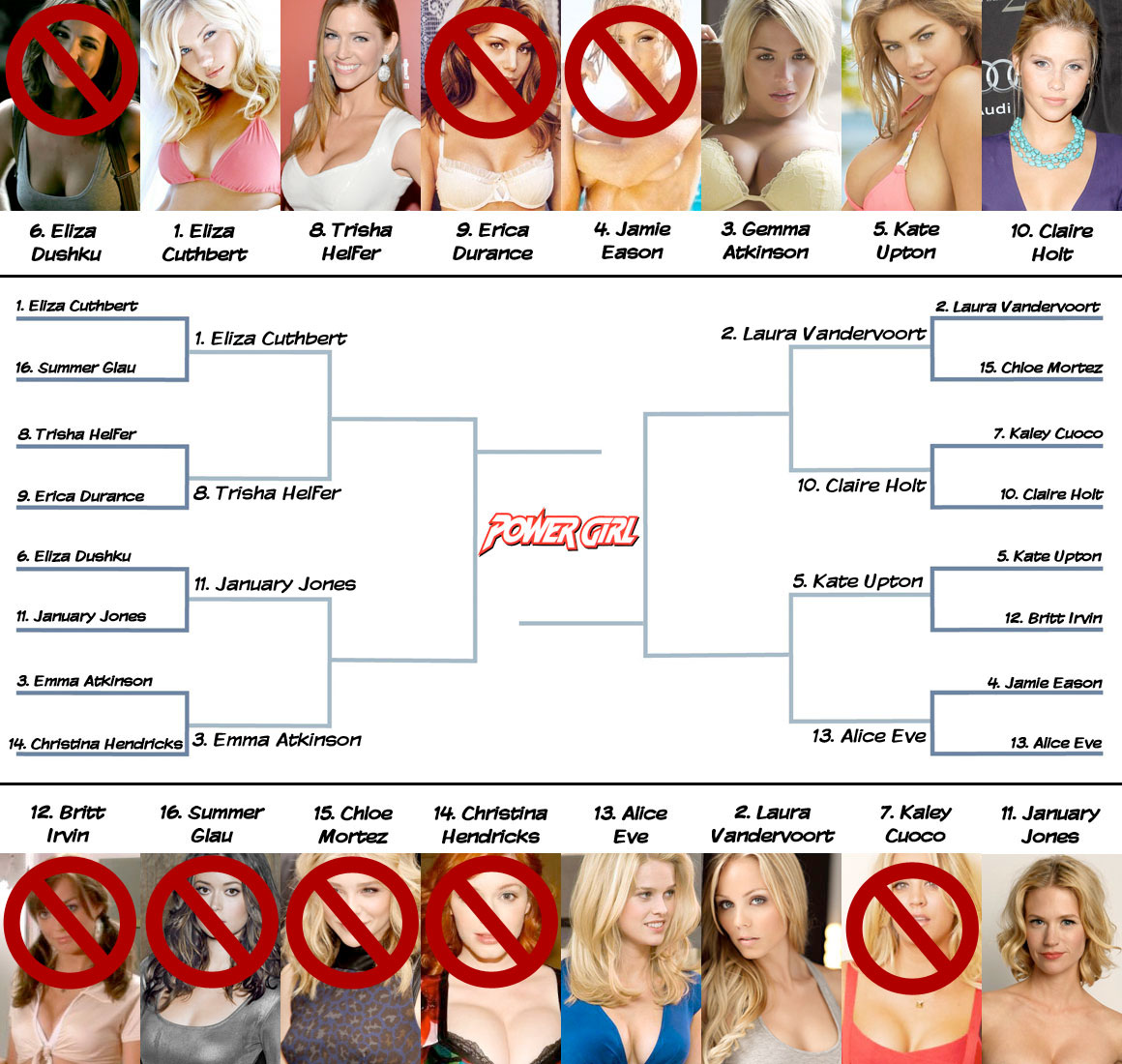 Some great votes here with some fun and surprising results. What do you think are we on the right track? Comment below!
Voting closed. Thank you for participating.