Hearing from the fans is the best part of this job. We are loving hearing your responses! Our fancasting challenges have been a lot of fun and successful too. Now we want to cast another character. This time we are pulling out all the stops. We don't even know if this character will make an appearance on the show, but we do know she is the number 1 requested character from fans. So lets fancast Powergirl! We asked for your suggestions and took the top 16 actresses you suggested. From there we ranked them on matching the appearance of the character portrayed, acting ability, availability, likelihood of taking a television role and so on. Here are the 16 actresses who made the cut!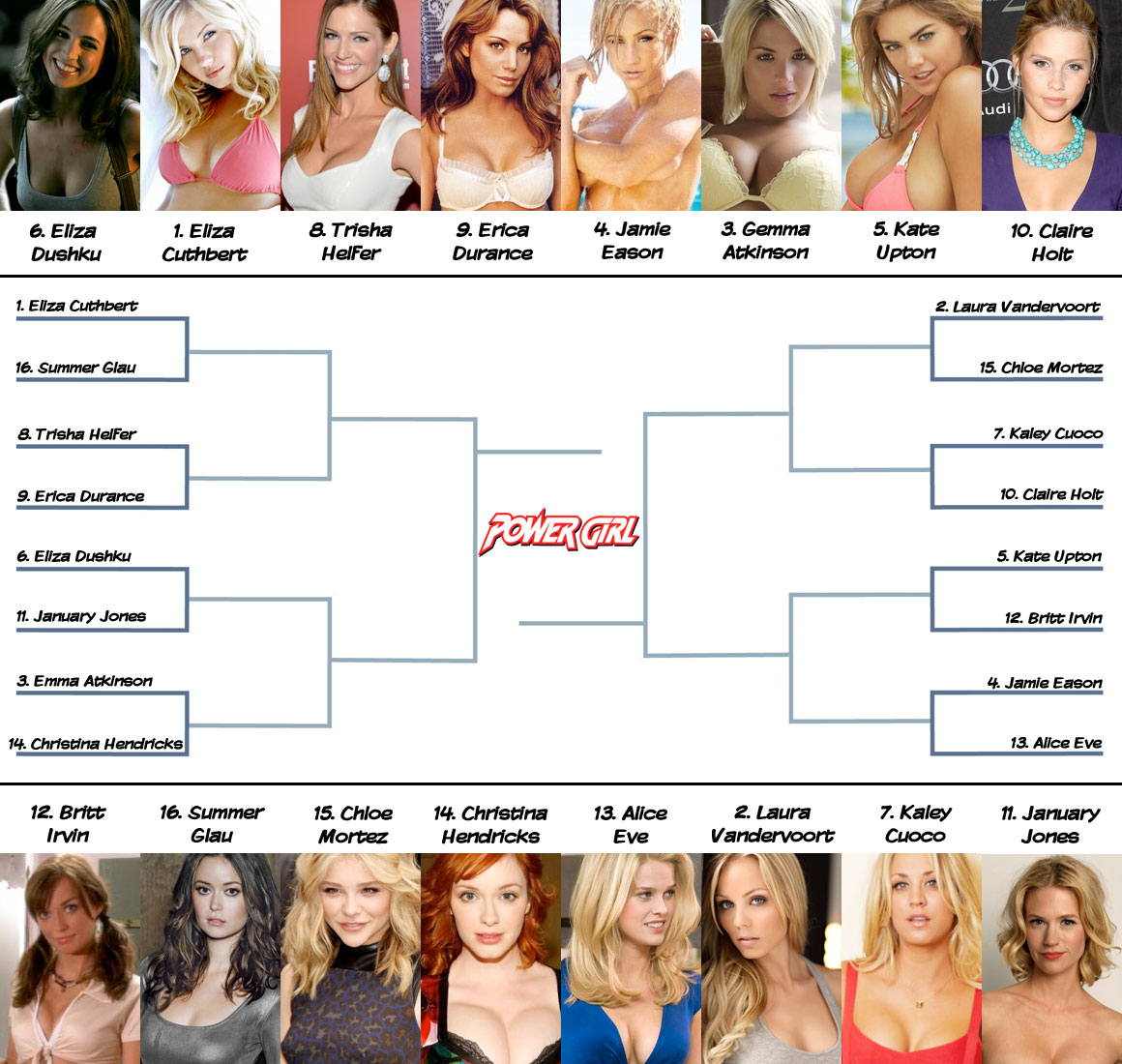 Now its time to get your votes going! This first round will run until Thursday at 12pm PST. So get your voices heard and vote away!
How'd we do? Did your top actress make it into the top 16? We hope so! Don't see someone who you know would be great for the role? Let us know below in the comments section!
Voting closed. Thank you for participating.