CBS has just released the Synopsis and cast and crew breakdown for episode 3 of Supergirl. This episode airs Monday November 9th, 2015! Reading further may be kind of a spoiler in case you want to avoid those. POSSIBLE SPOILER WARNING:
Fight or Flight" – Supergirl's powers are tested when Reactron, one of Superman's formidable enemies, arrives in National City and targets the young hero. Also, Cat plans to run an exposé on Supergirl, on SUPERGIRL, Monday, Nov. 9 (8:00-9:00 PM, ET/PT) on the CBS Television Network. Peter Facinelli guest stars as tech entrepreneur Maxwell Lord.
WRITTEN BY: Michael Grassi and Rachel Shukert
DIRECTED BY: Dermott Downs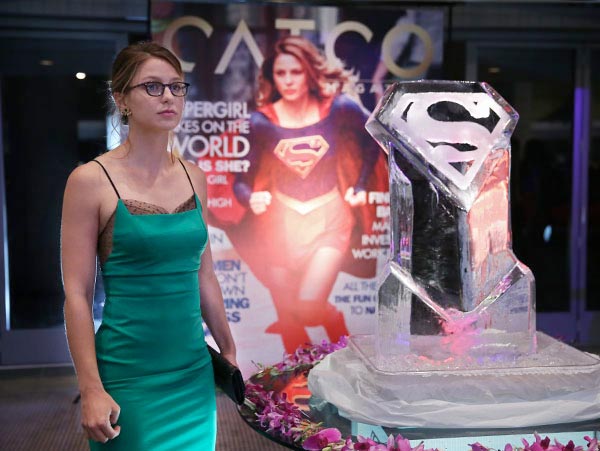 Love that this episode was written by a woman and man. Supergirl is backing up what Ali Adler said at NYCC, the staff is 50% Men and 50% Women. Love the balance!
Wooohooo! Exciting that Reactron is already coming into the show episode 3! What are your thoughts about the new synopsis? Share them below or in our forum. Also don't miss our site events here!