Well this was an episode we were certainly waiting for! Episode 16 will explore what happens when Supergirl is exposed to the dreaded RED KRYPTONITE! The title for the episode is "Falling" which already seems ominous of a more dangerous outcome. CBS' official description of the episode states:
Kara turns on her friends and the citizens of National City after being exposed to Red Kryptonite makes her malicious and dangerous. Also, Cat appears on THE TALK to discuss Supergirl, on SUPERGIRL, Monday, March 14 (8:00-9:00 PM, ET/PT) on the CBS Television Network. The hosts of CBS Daytime's "The Talk" guest star.
This is going to be amazing! Check out this photo that was included ... Dark Supergirl!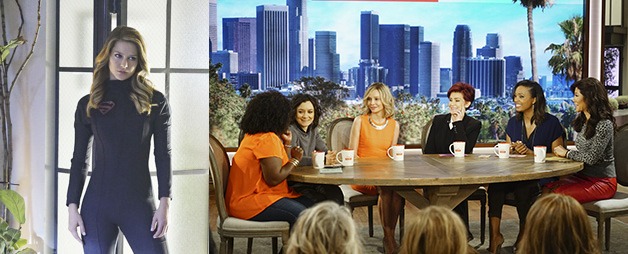 WAHHH This looks amazing! Comments are below, forum is a go!