Supergirl is an incredible show for many reasons. Some watch because they've been fans of the character for their whole life. Some watch because its a superhero show and they just can't get enough. Whatever the reason, Supergirl has something for everyone; romances, action, mentoring, aliens, family values, other heroes, inspiration and much more. One new avenue that has appeared this season is Alex Danvers' journey into self discovery and realizing she is a lesbian. The story has been heralded as one of the most authentic and emotional depictions of the coming out process ever shown on television. It has resonated with an incredible amount of fans that can relate in their own way. This has obviously touched actor Chyler Leigh. She spoke about how the role and storyline has affected her and what it means to play Alex in an interview with TVInsider.com.
How has the response been to Alex's coming out?
It has been such a wild ride and there has been an overwhelming amount of positive responses. I mean, I'll get little negative comments here and there, but I think that is more from the people who maybe don't have that acceptance of what our world is today. But I've gotten thousands of messages and pictures from people telling me their stories. If this isn't an amazing opportunity to speak to the heart of humanity as a whole and also touch people individually, I don't know what is.
What's it been like working with Floriana?
I was insistent on being part of the casting process. I had to know we got the right one. Floriana was the second girl to come in, and as soon as she walked in, I knew it was her. I could see her heart and there was something special about our connection. I am just so invested in telling this story the right way.
Why?
I found out about this storyline the night before the Orlando nightclub shooting. I woke up to that news and just started sobbing. I thought, My God, we have to do justice to a story that, in real life, affects so many people.
What have you learned most from this storyline?
What I appreciate so much is what this has done for me as a human. As a woman. It's helped me see my own insecurities that I have been able to let go of or understand better...because I'm human. We're all in this together. And I am just so honored and humbled by what this story is doing. It's so powerful.
For the full article, make sure you visit TVinsider.com. Also, check out this faux comic cover we made. This would be a cool season 2 companion comic book we think!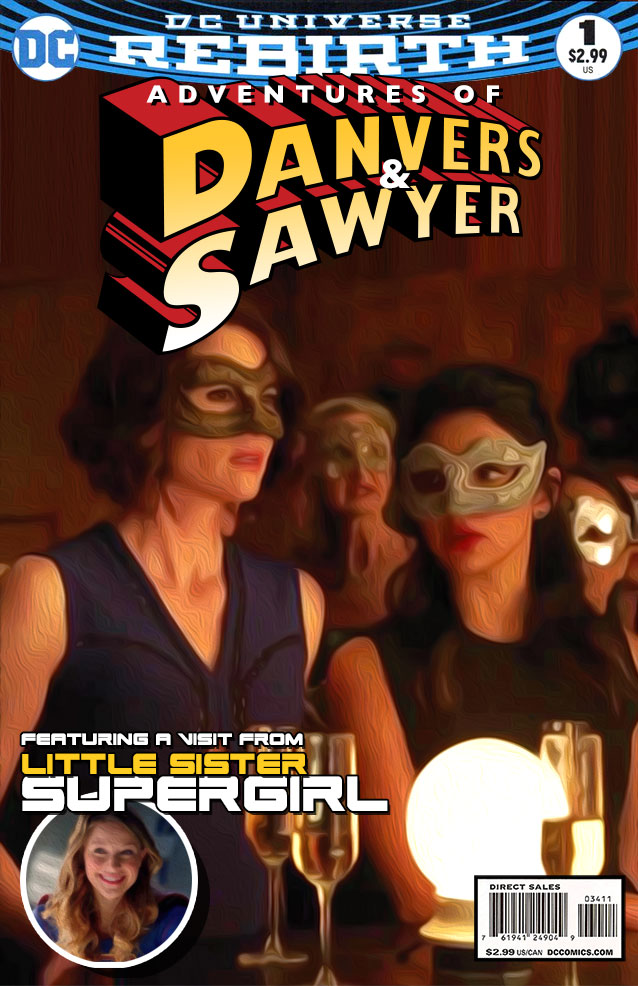 Share your thoughts in the comments below and in the forum. Also, keep us advertisement free and visit the support page.