This has been such a HUGE whirlwind! SDCC is just as crazy as everyone says it is! We have hours of video footage that we will be editing down for your viewing pleasure but sadly, (we are sorry) we forgot our computer charger and will need to post the videos tomorrow when we return home. For now, we can tell you a bit about the Supergirl panel at SDCC. The first thing on everyone's minds from last season is, who is in the pod? Well now we know, its Chris Wood's mysterious character. While the character hasn't been announced yet, we know he'll be in the pod. Possible Spoiler Ahead:
---
We have a good lead that he probably isn't Kryptonian. But that is subject to change. So take it with a grain of salt.
---
Further more, Superman is going to appear and we couldn't be more excited! We met Tyler Hoechlin and just being in his presence, you can't help but think, this is Superman! He'll become aware of James' and Kara's relationship and there will certainly be some "Bro-time" between the two!
Kara and Superman might even butt heads a bit as Supergirl has come into her own and has developed her own way of being a hero.
We have so much more information that we can't wait to share but our computer battery is almost dead. Keep following us on Twitter and Facebook and check back tomorrow for our MEGA-COMIC-CON update with TONS of new exclusive video! Thanks for your patience! Up up and away!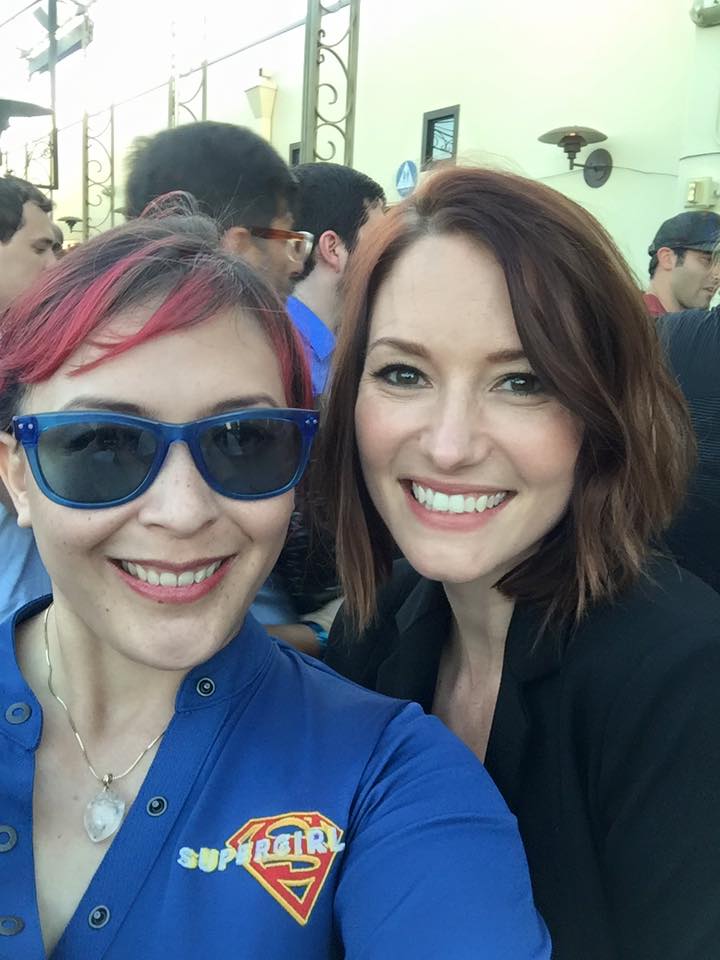 Share your thoughts with us in the comments below and in the forum. Help us stay a flow this summer too and hit up our support page! Thanks everyone!