When we aren't breaking news, or sharing rumors, we are BATTLING! We heard you when you said you wanted to fancast Alex, Supergirl's foster sister. We heard you when you said you wanted more actresses to choose from than front runner Meghan Ory. And we heard your actress suggestions. So today, we have the results from round 1 and here comes round 2! Voting ends Monday at 12pm PST FIGHT!:
Meghan Ory 39 votes | Kristin Kruek 7 votes
Shelly Hennig 30 votes | Olivia Cooke 5 votes
Adalaide Kane 19 votes | Sarah Carter 18 votes
Elizabeth Lail 29 votes | Aubrey Plaza 9 votes
Serinda Swan 18 votes | Caitlin Stasey 19 votes
Peyton List 21 votes | Kate Mara 12 votes
Alexis Beldel 15 votes | Phoebe Tonkin 22 votes
Karen Gillan 21 votes | Melissa Fumero 12 votes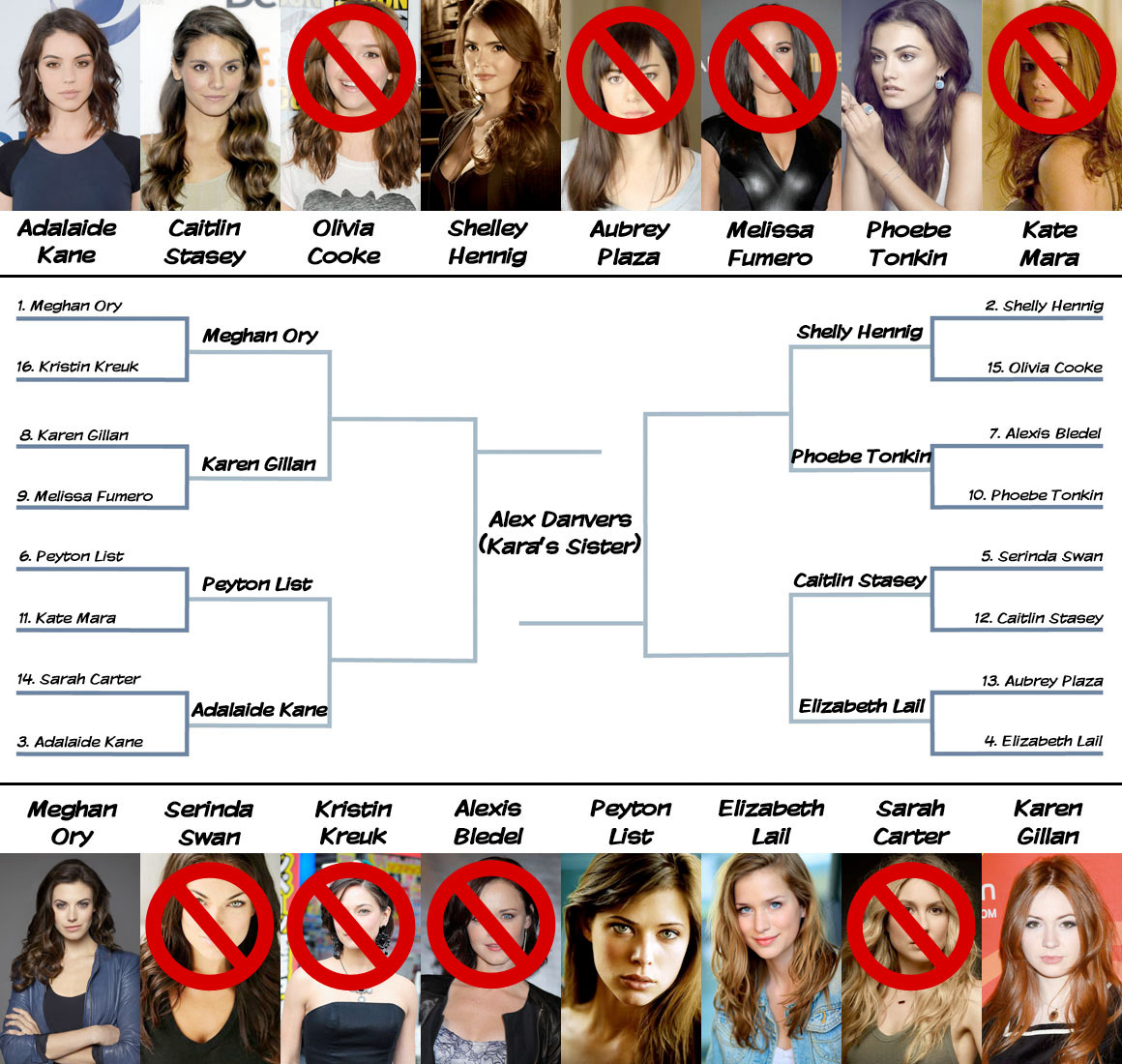 What do you think of the round one results? Outraged? Happy? Let us know below and get to voting!
Voting closed. Thank you for participating.