Happy Monday! Only one week from today we will begin a new adventure with our Girl of Steel. Season two will start and the introduction of Superman to the DC TV Universe will happen. Its quite an exciting time to be a DC TV fan. That aside, tonight we are very excited for another reason. We are announcing our five winners from our contest! If you need a reminder, we are giving away five signed copies of "The Adventures of Supergirl" trade paperback signed by Sterling Gates (the writer), Ben Gal (one of the interior artists) and now including Cat Staggs (internal artist and cover artist!)! To enter to win, all you had to do was follow us on Twitter and retweet the contest Tweet. So now, without any further ado, here are the winners:
@evrafter (Carrie Earl)
@BadWolfOlivia (M.K. Little)
@Sunday_Cardigan (Phil Cottril)
@Dreaminofspace (Mia)
@Bob_A_Peterson (Robert Porrazzo)
Congratulations to those five winners! We will be contacting you on twitter via direct message (so you better still be following us!) If you haven't gotten your copy yet you can head to Amazon.com to order it today!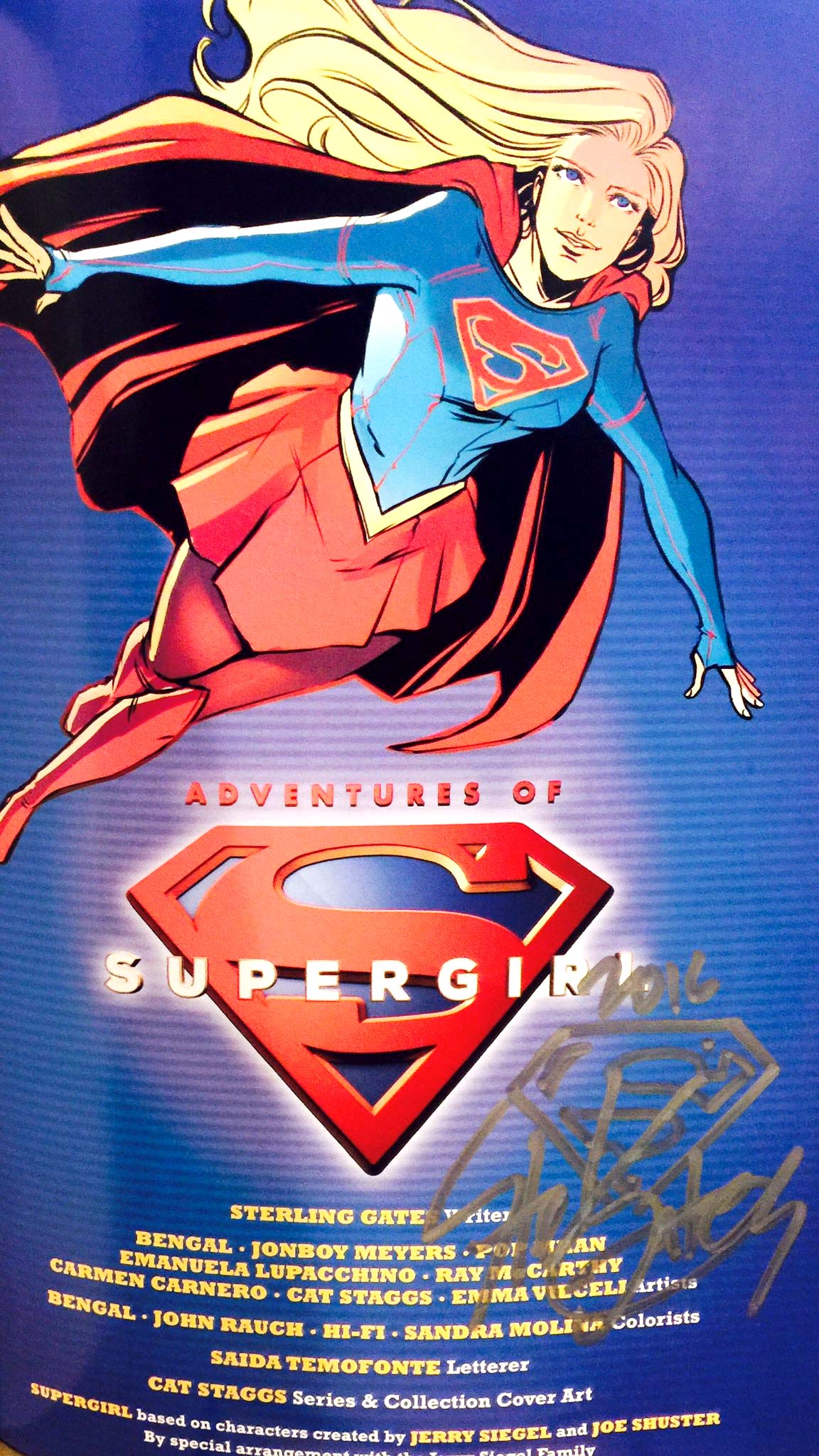 P.S. First signature by Sterling Gates is already done (above). Books are off to France for Bengal to sign then we ship them to Cat Staggs for the final signatures. Winners should receive their books after all books have been signed!
Comments below, forum is a go, support us if you can. Thanks!