Good morning everyone, we have quite a huge photo to share. Our great friends over at Superwomenmania.com gave us this amazing photo of Melissa walking around the office in her Supergirl outfit! Click Photo Below to Enlarge: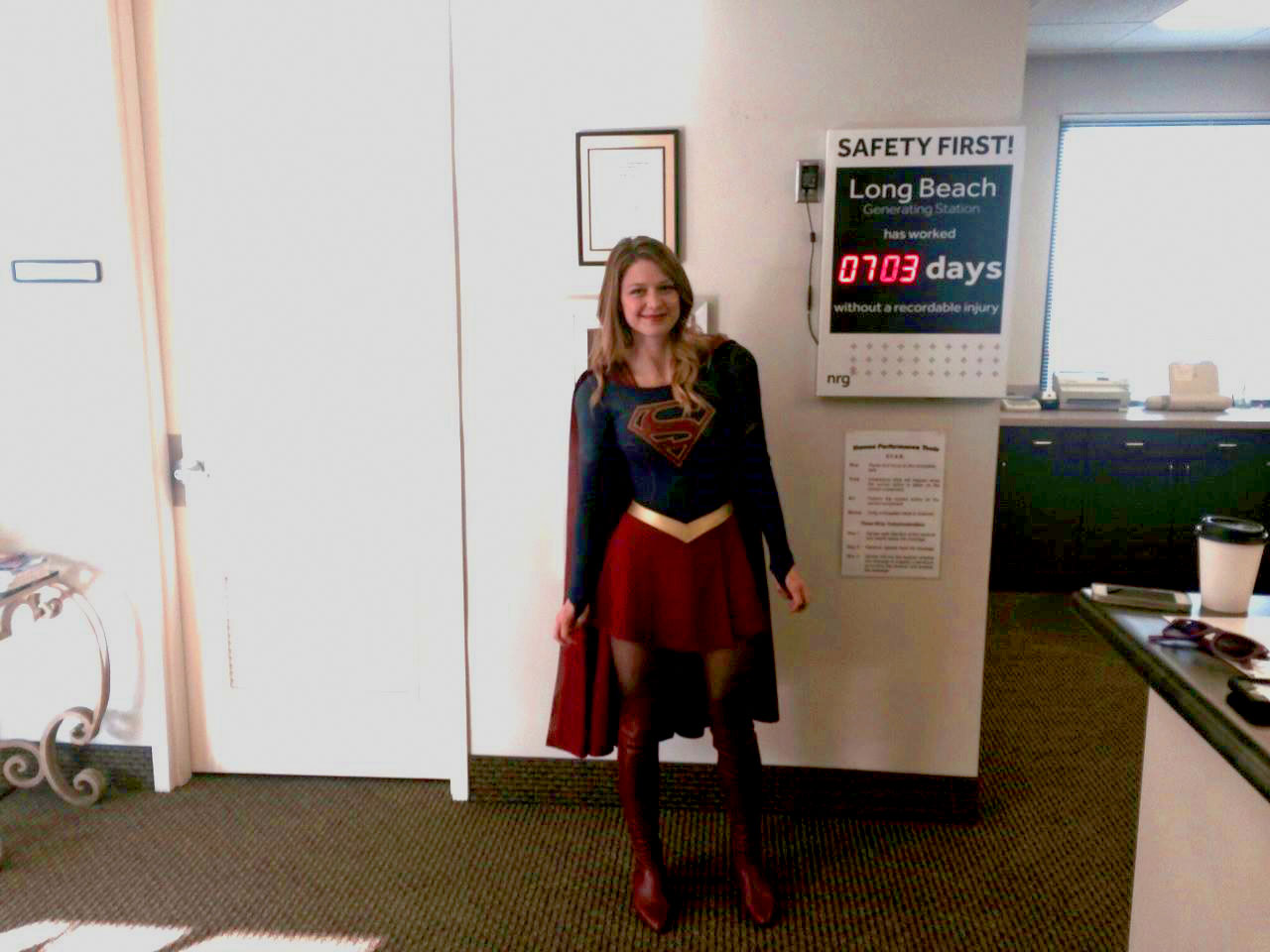 This photo shows better color saturation of the suit. The red is really rich and vibrant. We also think the blue is going to be perfect when she walks into more light. Very exciting!
Now that we get a chance to see the costume in a candid light, what do you think of the colors? Let us know your thoughts in the comments below or in our forum!