With today's big news that the Man of Steel will be guest starring on season 2 of Supergirl for at least two episodes, the speculation of who could fill those boots is wild among fans. Some of the wildest theories/wants we've heard include CG versions of Christopher Reeve and Henry Cavill joining in. Obviously those aren't going to work out. So we have taken the time to name 10 actors that could theoretically fill the roll of Superman in The CW Berlanti-verse. It goes without saying that Brandon Routh is out as he already has a roll in the Berlanti-verse of superheroes. Below are our top ten choices: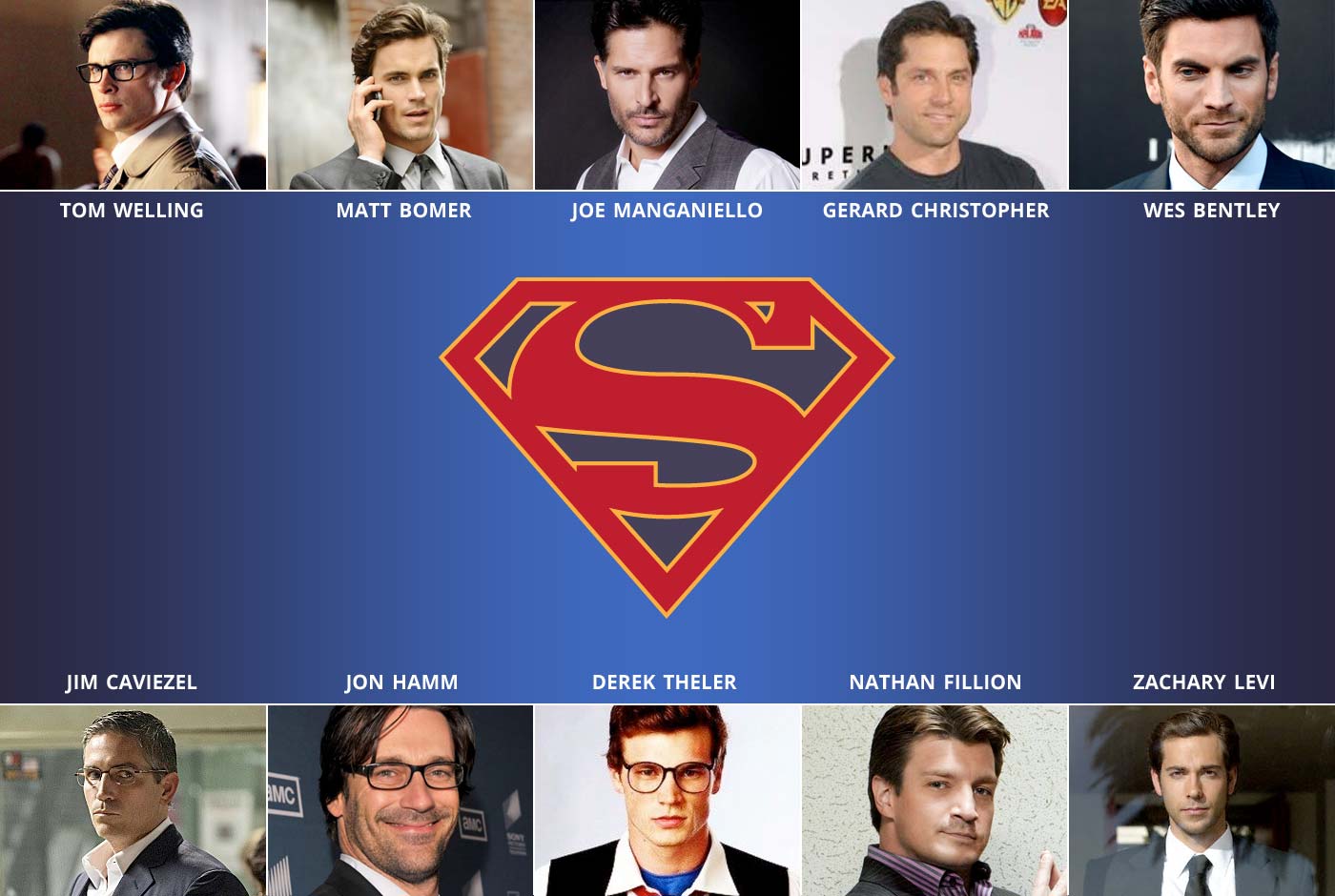 Now that you've seen our list, let us explain a little further. First and foremost, Tom Welling is a clear choice. This however is unlikely due to the actor's well known aversion to wearing the suit. Tom is launching a new show and probably wants to distance himself from the Man of Steel. Matt Bomer has been tied to the roll of Superman for a long time due to his very handsome and Kal-El-like appearance. Joe Manganiello was up for the roll when Man of Steel was announced but was cut due to True Blood conflicts. Gerard Christopher could be a great choice and fills the Berlanti-like theme of casting actors who've been in the fandom before. He could be the first to play Superboy and Superman. Another person of note is Nathon Fillion who's show (Castle) recently concluded on ABC. What we like about Nathan being Kal-El is that our number one choice for Lois Lane is Nathan's old co-star, Stana Katic. Now, finally, we want to know what you guys think. Let the voting begin!
Voting closed. Thank you for participating.
What do you guys think of our list? Do you agree? Did we miss someone? Let us know in the comments below and in the forum. Also, help us keep the site advertisement free and visit the support page. Thanks!