Every year TV Guide comes out with collector covers for San Diego Comic Con. This year they are offering 4 collector covers and guess who is on our favorite one ... Supergirl of course! Melissa Benoist just tweeted out her new cover for TV guide featuring an amazing new shot of Melissa in the Supergirl suit, bursting through the cover and shattering glass and old comic covers. WBTV also is saying that the issue contains a special comic about Supergirl!
An exclusive DC Entertainment Supergirl comic, "Sister Act," written by Supergirl executive producers Greg Berlanti, Andrew Kreisberg and Ali Adler: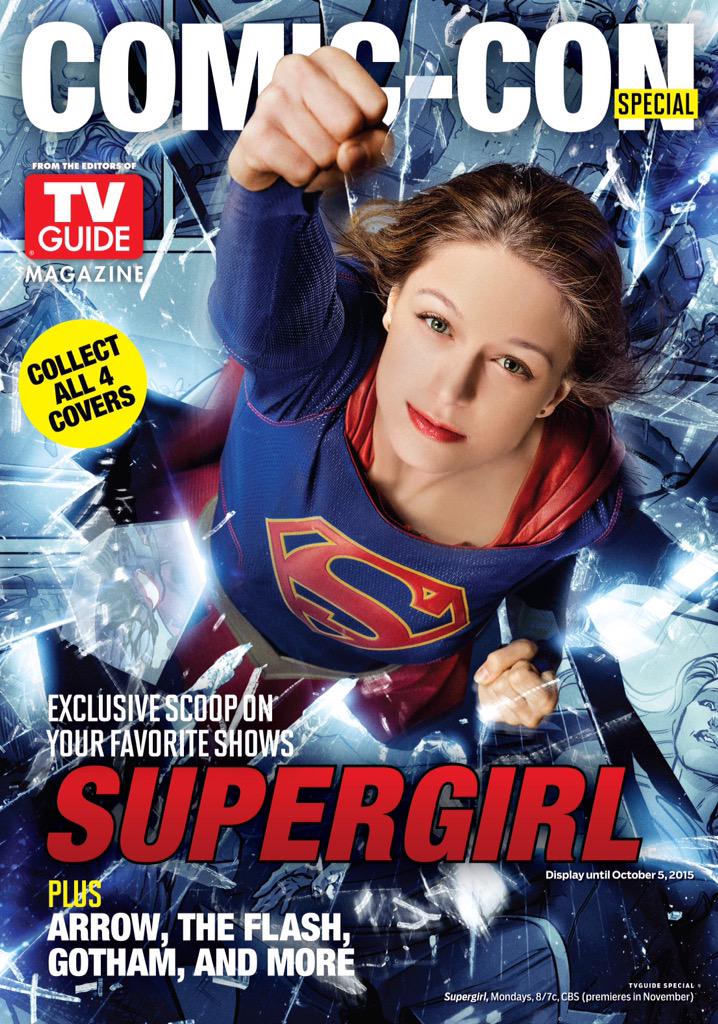 We are going to be running out to our local Fred Meyer to pick up one of these ASAP. What do you guys think of the cover? Share your comments below and of course, start up a conversation in our forum!