The Television Critic Association is holding their Fall event this week. Today, CBS is scheduled to make their presentation on new shows and returning properties. Last TCA event we were rewarded with the first look trailer (a 6 minute plus video introducing us to the world of National City and Kara Danvers)! Today, we aren't left disappointed either. First, CBS President Nina Tassler spoke on crossovers with the other hero shows, Flash and Arrow. Nina Tassler told the TCA audience:
We have not had conversations about [storyline] crossovers between Supergirl and The CW's, Arrow and The Flash, but we are doing crossover promotions. So you will see promotional crossovers, but not in terms of the characters.
This reminds us a lot of a certain website that accomplishes the very idea of cross promotion ... NationalCityTribune.com
Next in big news, three more DC Comics characters were announced at the TCA event! Welcome to the show Red Tornado, General Sam Lane and The Kryptonian Criminal Non!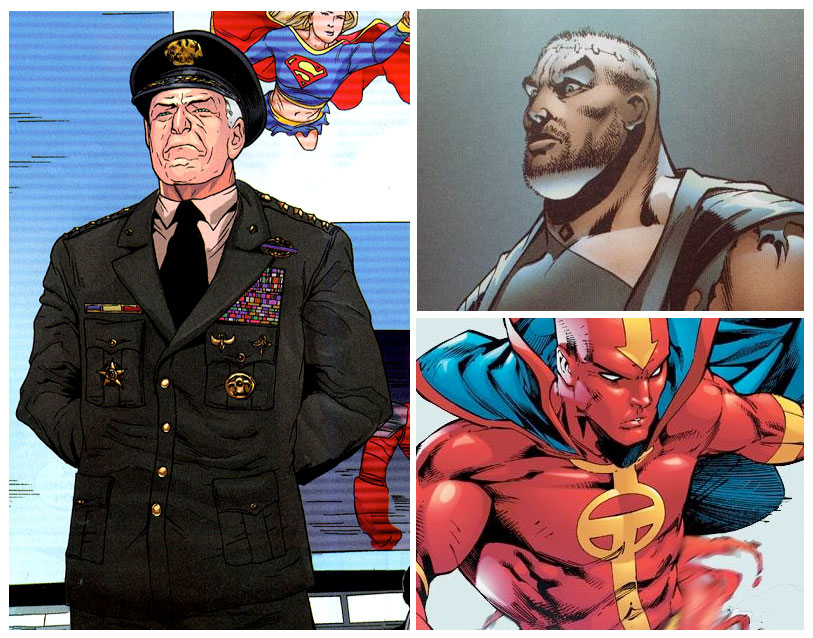 There were hundreds of tweets flooding the internet all quoting major points about Supergirl, Melissa Benoist and the cast and crew. We've gathered the best ones and will quote them for you below:
Nina Tassler on why they picked Supergirl: Because it spoke to where today's generation is and it has broad appeal.
Melissa Benoist on when she first auditioned: I auditioned the day after Halloween last year.
Melissa Benoist talking further on Supergirl: The second I saw the title Supergirl in my emal inbox, I knew it was something special!
TV Guide Magazine on casting: Melissa Benoist was the first person producers saw for the role, like Stephen Amell for Arrow and Grant Gustin for The Flash
Sarah Schechter on the character of Kara Zor-El: She has strength, emotional depth and comedic chops.
Greg Berlanti on making Supergirl: We always try to imagine what the show is if you remove the superpowers from it.
Greg Berlanti on the Supergirl name: We knew the name Supergirl might imply a younger audience, but we felt we could bring the power of the word back.
DC Chief Creative Officer Geoff Johns: She has a lot more to go through than even Clark Kent did in adjusting to Earth
Calista Flockhart on Melissa's Performance: Melissa knows what she's doing, she's very confident. She's got it all together.
Andrew Kreisberg on why Supergirl is a DC showWe're introducing a lot of character from the DC Comics world in the first several episodes.
David Harewood on showing Supergirl to his daughters: I showed my daughters the Supergirl pilot and after Mehcad Brooks' first scene, my girl said, 'Daddy, I like him'
Andrew Kreisberg on Supergirl: One of the great joys of Supergirl is that she really loves being Supergirl
What do you think about all this amazing news!? Share your thoughts below or comment in the fan forum!