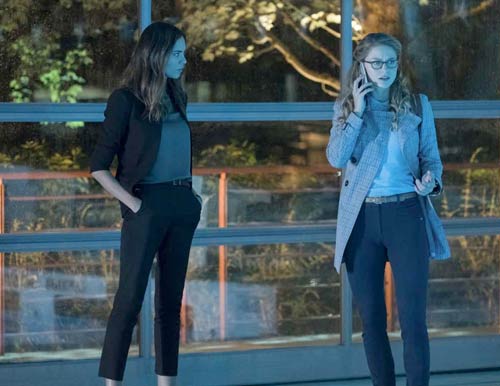 Title: Damage (Originally titled Two Rings)

Directed By: Kevin Smith

Air Date: November 6th, 2017 8pm The CW

Written By: Eric Carrasco & Cindy Lichtman

Official Description: When multiple children get sick from lead poisoning, Morgan Edge points the finger at Lena and blames her creation of the lead bomb she made to save National City from the Daxamites. While Lena knows she never intended any harm, she fears there may have been a flaw in her design, leaving her responsible. Kara teams up with Samantha to clear Lena's name, but it turns out to be harder than they thought. Meanwhile, Alex and Maggie make a crucial decision about the future of their relationship.
Reoccurring Cast: Maggie Sawyer (Floriana Lima)

Guest Stars: Morgan Edge (Adrian Pasdar)
Special Notes: Rumors are that this will be the last episode for Floriana Lima's Maggie unless her schedule allows for her to return. Tertiary sources have claimed an amicable break-up could be in store for Alex and Maggie. Circumstances are unknown and this is still filed under rumor.