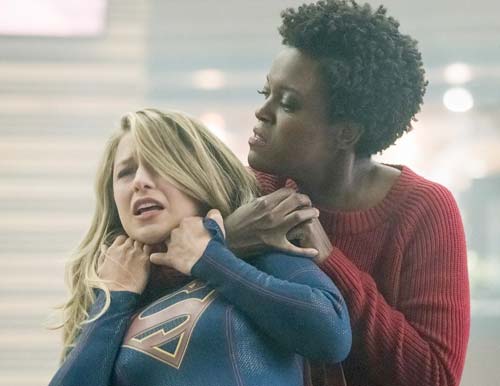 Title: Both Sides Now

Directed By: Jesse Warn

Air Date: February 5th, 2018

Written By: Jessica Queller & Paula Yoo

Official Description: THE DEO CAPTURES ANOTHER WORLDKILLER – The DEO captures a second Worldkiller, Purity. Supergirl and Alex use very different methods of interrogation with Purity in the hopes of finding out how to defeat Reign. However, Purity escapes and attacks the city's subway tunnels. Meanwhile, J'onn, Winn and Mon-El band together to fix the Legion ship.
Reoccurring Cast:

Guest Stars: Purity (Krys Marshall)
Special Notes: EW.com has a decent introductory article on Purity and what a second Worldkiller will mean for the girl of steel.