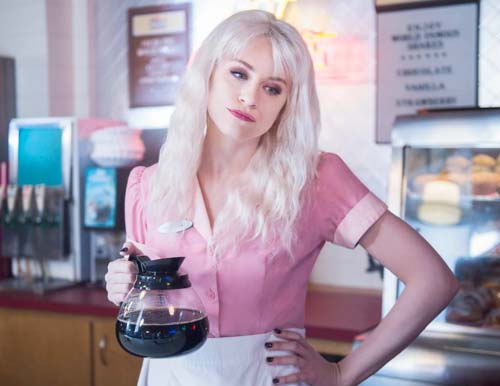 Title: Fort Rozz

Directed By: Gregory Smith

Air Date: January 22nd, 2018

Written By: Gabriel Llanas & Anna Musky-Goldwyn

Official Description: SUPERGIRL TEAMS UP WITH SATURN GIRL, LIVEWIRE AND PSI – As Reign continues to terrorize the city, Supergirl teams up with Saturn Girl, and the two recruit Supergirl's former enemies, Livewire and Psi, to form a team for a mission to Fort Rozz to recover a prisoner who has information on how to defeat Reign once and for all. Meanwhile, Alex babysits Ruby.
Reoccurring Cast: Saturn Girl (guest star Amy Jackson)

Guest Stars: Erika (Vanessa Przada) | Livewire (Brit Morgan) | Psi (Yael Grobglas)

Special Notes: A new guest star shows up this episode named Erika, and played by Vanessa Przada. What exactly her role will be is unknown but it sounds like there is potential for more episodes.