Was there a secret Supergirl celebration tonight? Well according to DC Chief Creative Officer Geoff Johns, there was reason to party! In a tweet/instagram post around 10:00pm PST tonight, Johns sent this out to the world: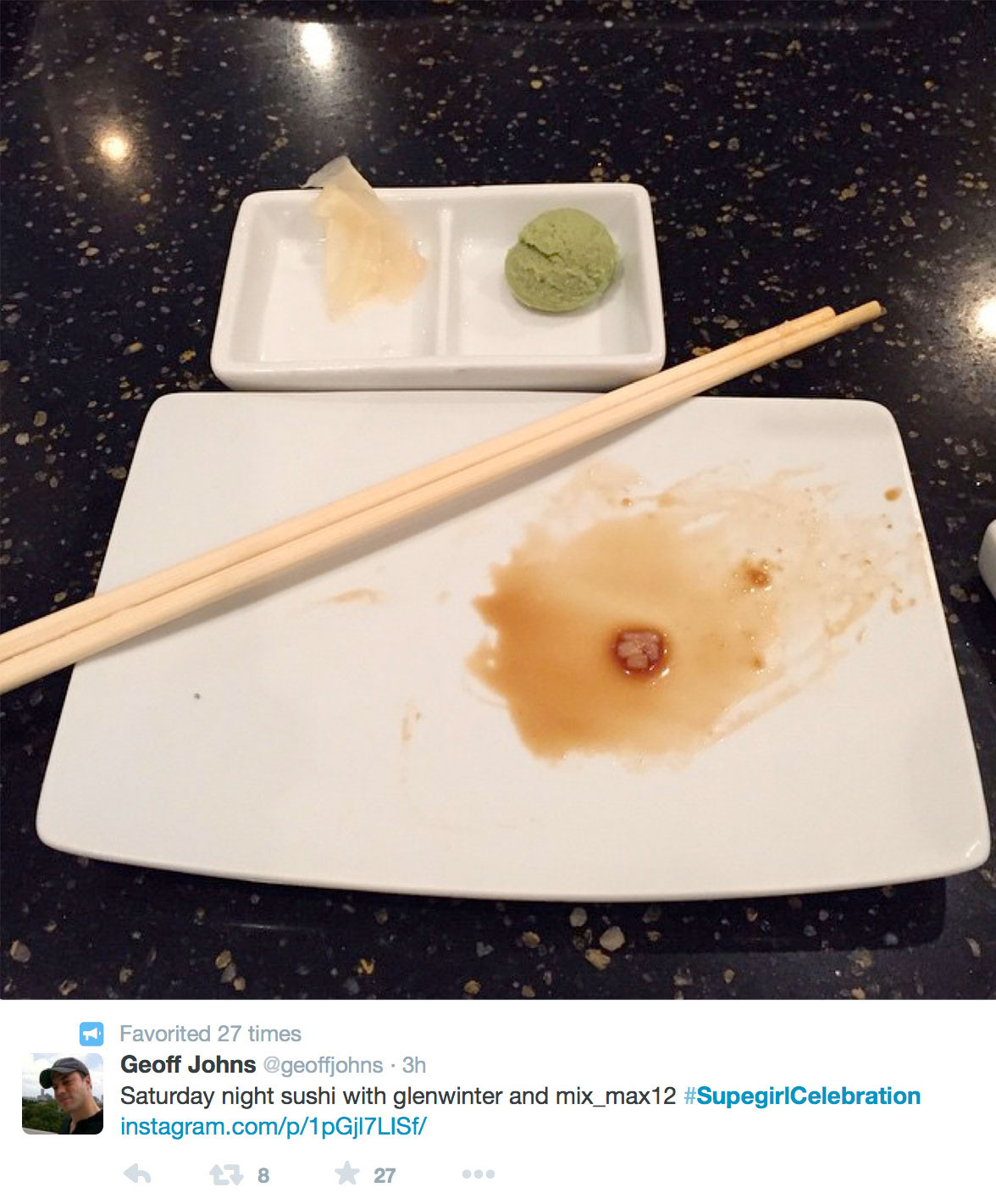 So there are a few reasons why someone like Geoff Johns could be tweeting about a Supergirl celebration. First, there is a typo so perhaps he is stoking the fire on the lack of Supergirl news. The typo could give him plausible deny-ability. Second, he could be out celebrating the Supergirl Matrix convergence... but we doubt it. Finally, if someone like Geoff Johns was out celebrating, then it goes to common sense that he is probably celebrating the final acceptance and pick up of CBS' Supergirl for a full season! Especially sense he mentions Glen Winter, the director of the pilot. WHOOOO HOOO! Of course this isn't official, but we can use this as a first indication that Supergirl is here to stay, at least for one season!
EDIT: Further thinking could indicate that this celebration was to celebrate the final post production of the pilot. We have heard that Supergirl has a ton of post production work with all the effects and flying required. That said, we are hoping that its more about the show being officially picked up.
We also want to report that we feel we might have a beat on a secondary source that can confirm that this show is a full go! At this stage we can't officially report on it but we will say that if Geoff Johns is truly celebrating Supergirl being picked up for a full season, it would totally jive with some other rumors we've been hearing!
Don't release the balloons just yet but this is a positive sign in the right direction! What do you think? You know the deal, comments below or join us in our awesome fan forum!