Every now and then its good to take a step back from scrutinizing every details of a show and look at the grander impact. Rowan Hansen is one such person who has looked at the comics genre as a whole. Rowan is an 11 year old girl who finally had enough of seeing tons of male superheroes but not enough female superheros. She notes all the male superheroes get to wear armor, and all the female superheroes are stuck wearing 'bathing suits'. She made her concerns known in a hand written letter to DC comics.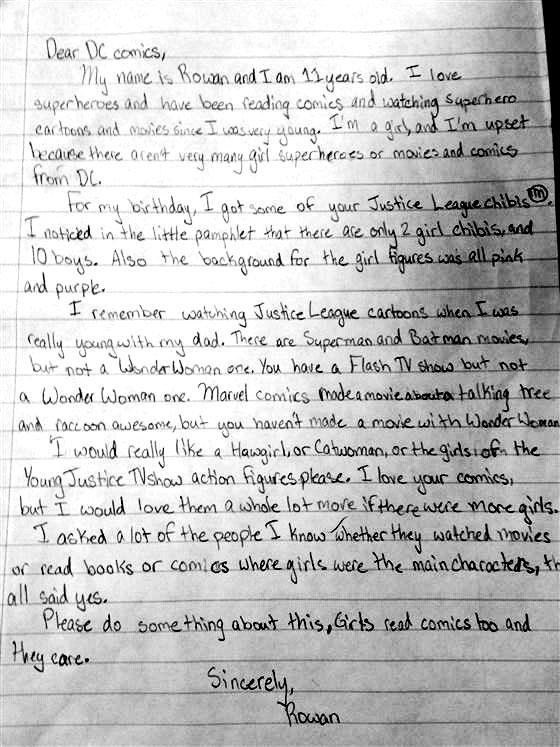 Image Adjusted for Legibility.
Rowan didn't go unanswered. DC comics got back to her right away.
What isn't seen in tweet backs, is that DC delivered a care package to Rowan also. They gave her tons of female related titles and her prized possession, her very own comic cover with herself as the hero! Seen below: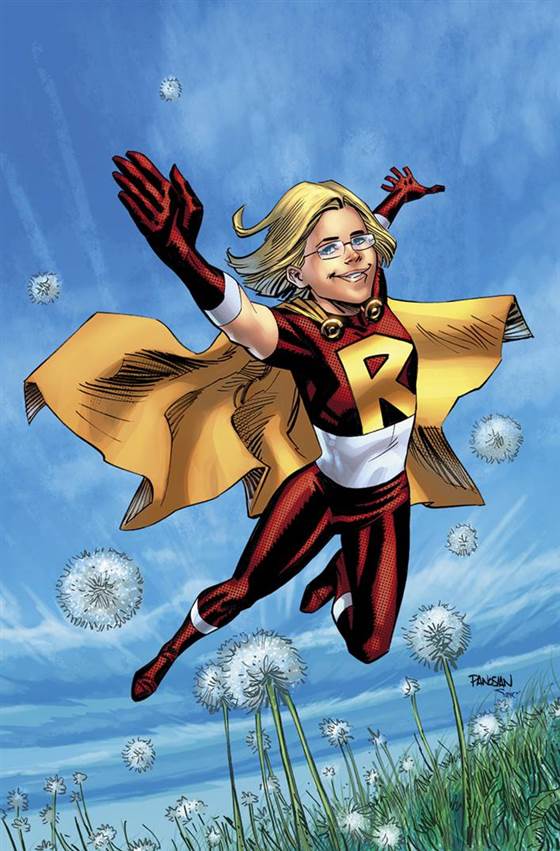 It might be possible that you are starting to wonder what this has to do with Supergirl being on TV. Supergirl on CBS is actually the answer to Rowan's question. Its an answer to her hopes and desires. She wants to see female superheroes in the same light as the male ones. Ali Adler, Greg Berlanti, Melissa Benoist, and the cast and crew have a unique opportunity here to finally do a show that, in Rowan's own words "doesn't have Superman catching Wonder Woman everytime". Supergirl can stand on her own and be an equal with The Flash, Arrow, and the Titans. It's clear Ali Adler has every intention on making this happen and its part of the reason why we get so excited for this show!
More cast announcements are due out soon, everyone is glued to their computer screens to get the first glimpse of what the costume will be, but for a moment, its nice to step back and realize what all this is for. We read somewhere recently that this is the golden age of comics on TV. It very well could be true. If so, shows like Supergirl are going to inspire young minds of the next generation to strive for more. These shows will shape their ideals on just what a superhero can be and when its their turn to take up pen and write the next generation of superhero stories, we just might be in for something truly unique.
Many of the facts of this story were found on NBC's The Today Show. To read more and see a video interview of young Rowan, go to The Today Show.
Comments are welcome below.