DigitalSpy.com had the opportunity to meet up with David Harewood (Hank Henshaw) and discuss his role on CBS' new Supergirl show as well as his opinions on Melissa Benoist as Supergirl. Here are a few excerpts from the interview:
I can not wait, its a very very exciting show, um, great company great cast and I think its going to be a surprise package for everybody!
I've been reading a lot about Hank, he seems like a cool dude, I kind of like him. He's a bit of a super villain so um, he seems to be pretty indestructible which I kind of like, since I keep getting blow up in these things.
I think she [Melissa Benoist] is going to be a fantastic Supergirl... I've got two little girls and they are going to be tremendously excited when they see Supergirl flying and kicking serious butt.
In other news, ArmenVFX tweeted out this amazing photo of them working with director, Glen Winter on the pilot. See photo below: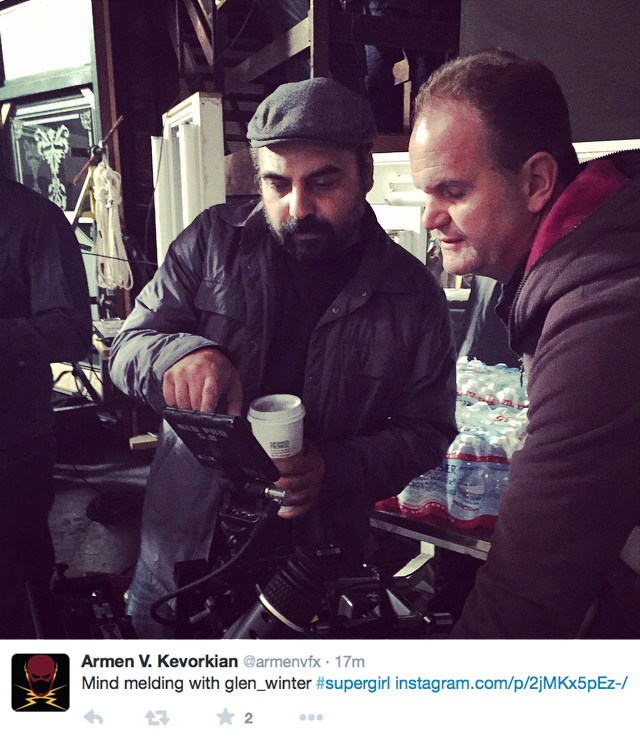 Excitement is growing and growing around this show. A lot more people are becoming aware of it which is why we can expect so much more good and exciting content soon! Share your thoughts with us in the comments below or join our conversations in action at our fan forum!