Acting is a job unlike any other. You don't go in the office, sit at your desk, heads down and take off for the day at 5pm. Not even close. The hours are insane, the demands are physically and mentally draining, and time off is minimal and often far between. In a work environment like that, it isn't easy to form friends. However, the professionalism and commitment to the job can spark true, life-long friendships and that might just be developing before our very eyes. Both Chyler Leigh (Alex Danvers) and Melissa Benoist (Kara Danvers) are on screen sisters and it would seem, off screen friends. The following photos and tweets are sweet, touching, and show just how powerful an actor's commitment can be. These two look to be friends for life!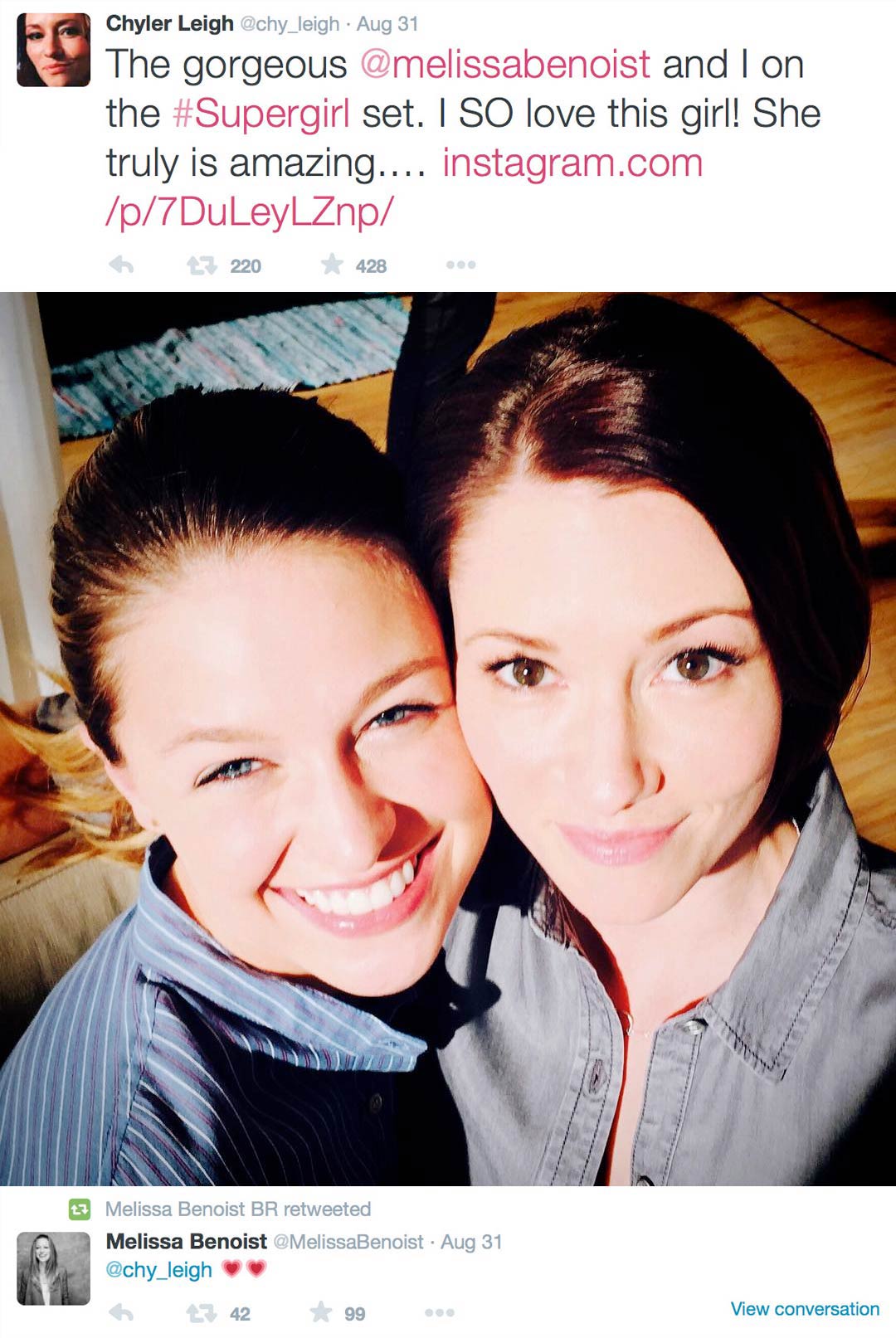 If that wasn't enough, when we look back to the TCA presentation in March, this photo of the girls and their husbands speaks volumes.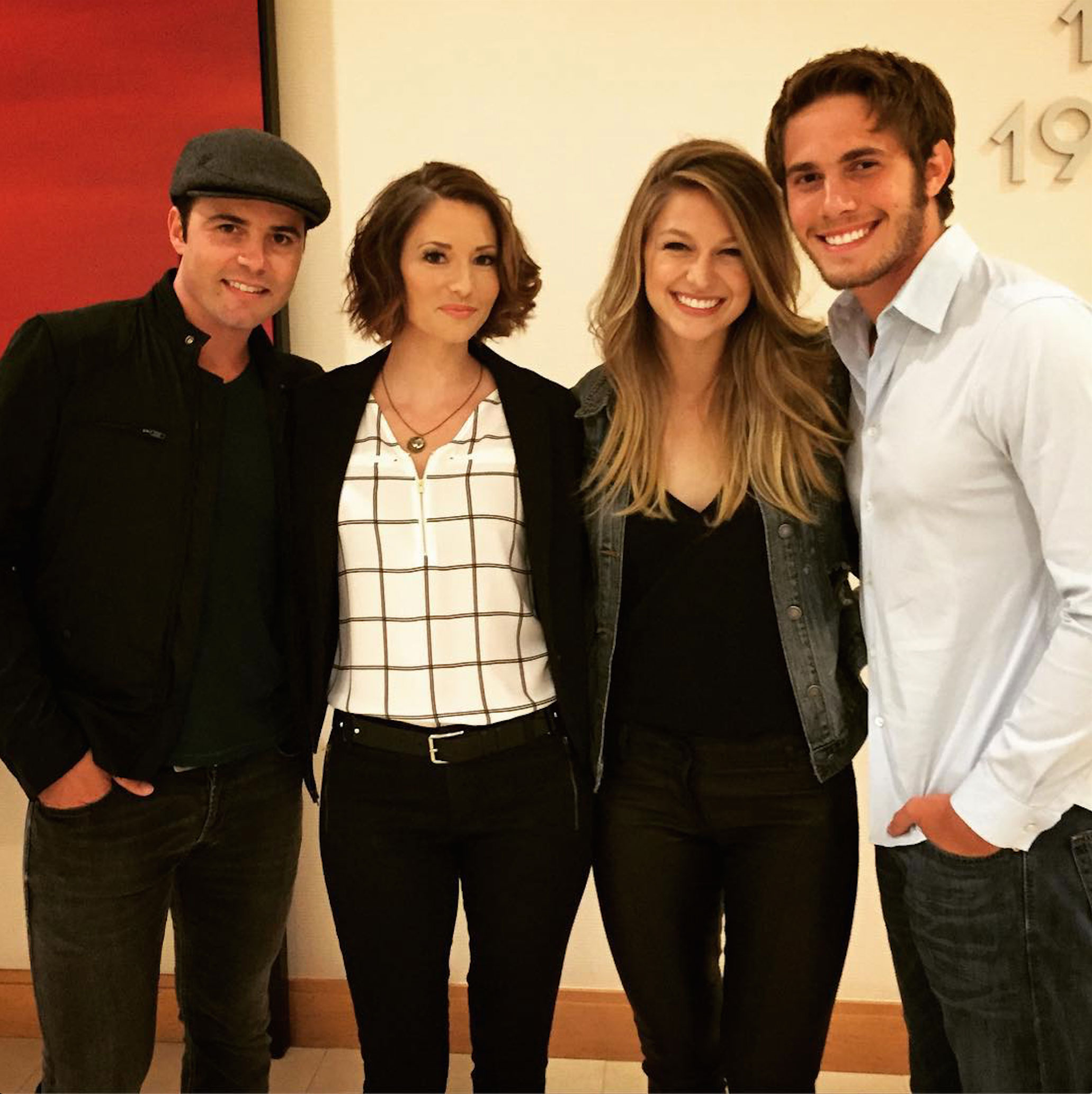 Finally, not to be left out, the beautiful and incredibly talented Laura Benanti (Kara's Kryptonian Mother) tweeted this vote of confidence to our leading lady!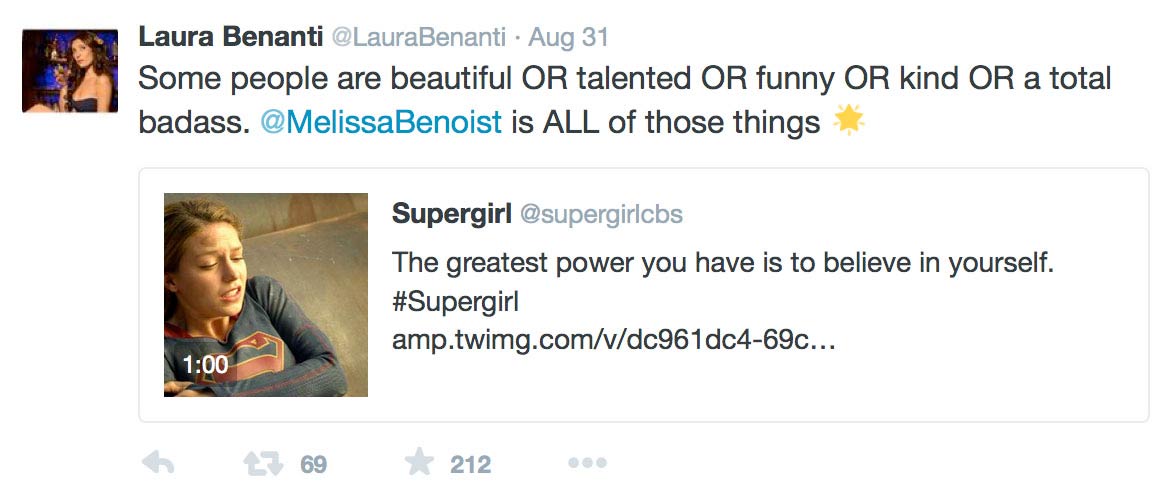 It's so exciting to see a true life friendship blossom! Yes they play sister, and yes they are close on set, but these tweets and these pictures tell a different story. These women share something more, something that actors and actresses in Hollywood can only understand and because of it, something truly beautiful is blooming! Should this show continue (as we all wish) then we think the performances we are about to see are only bound for more incredible realities!
What do you guys and gals think of this clearly beautiful blossoming friendship? Do you agree we might see the benefits of this emotional bond on screen? Doesn't their choice to make more of this than just a job speak volumes of how the actors are commited to the show? Share your thoughts with us in the comments below or in our Supergirl fan forum!