These two photos have been making their way around the internet yesterday and today and we can't let it pass without adding them to the site. You may have seen them on our social media accounts (Facebook, Twitter, Tumblr) but if not, prepare for the cutest Supergirl photos you'll ever see. An Oklahoma Girl Scout troop was invited to visit the Supergirl set and meet with Melissa Benoist herself. Melissa didn't disappoint and came in her full Supergirl costume! The ensuing photos will warm your heart!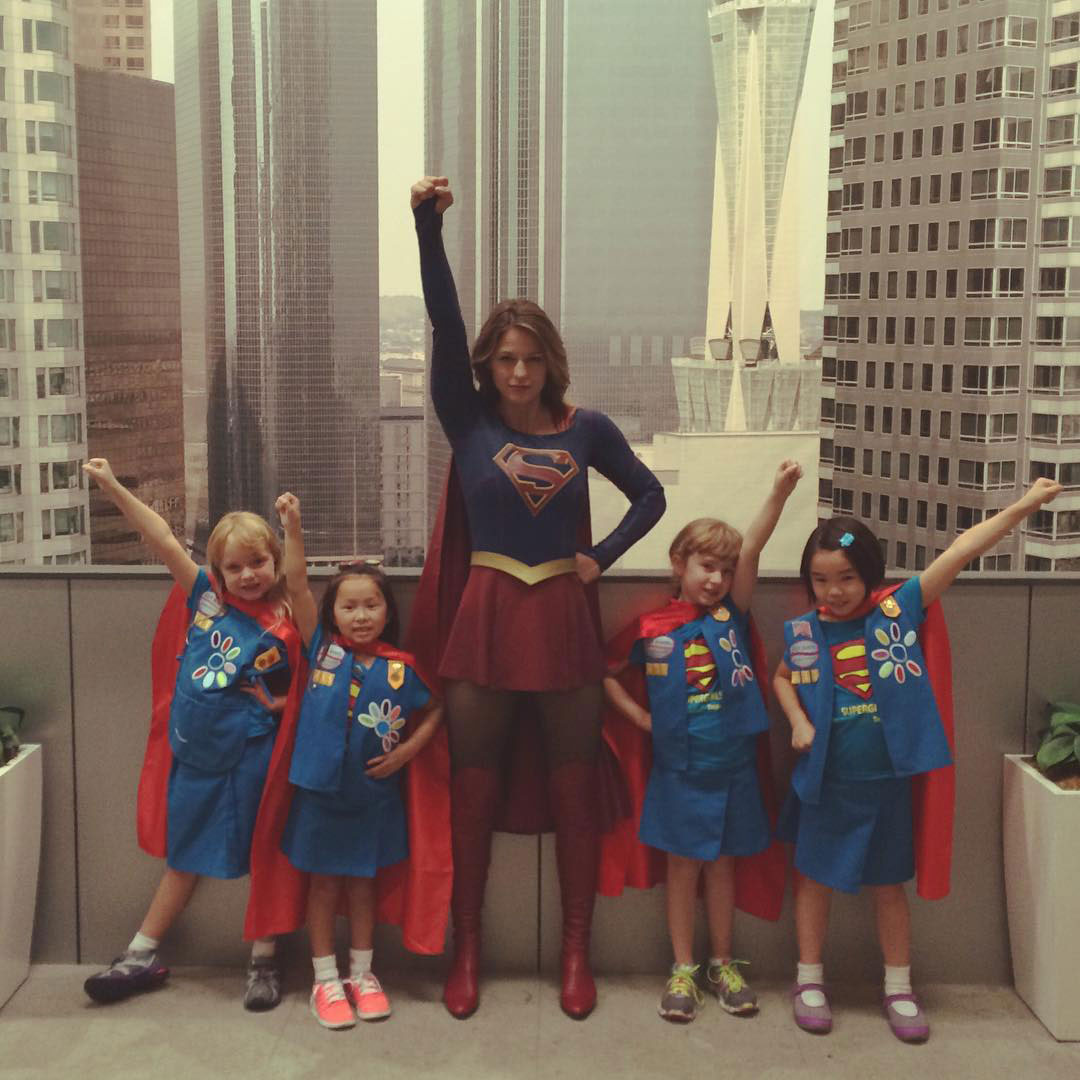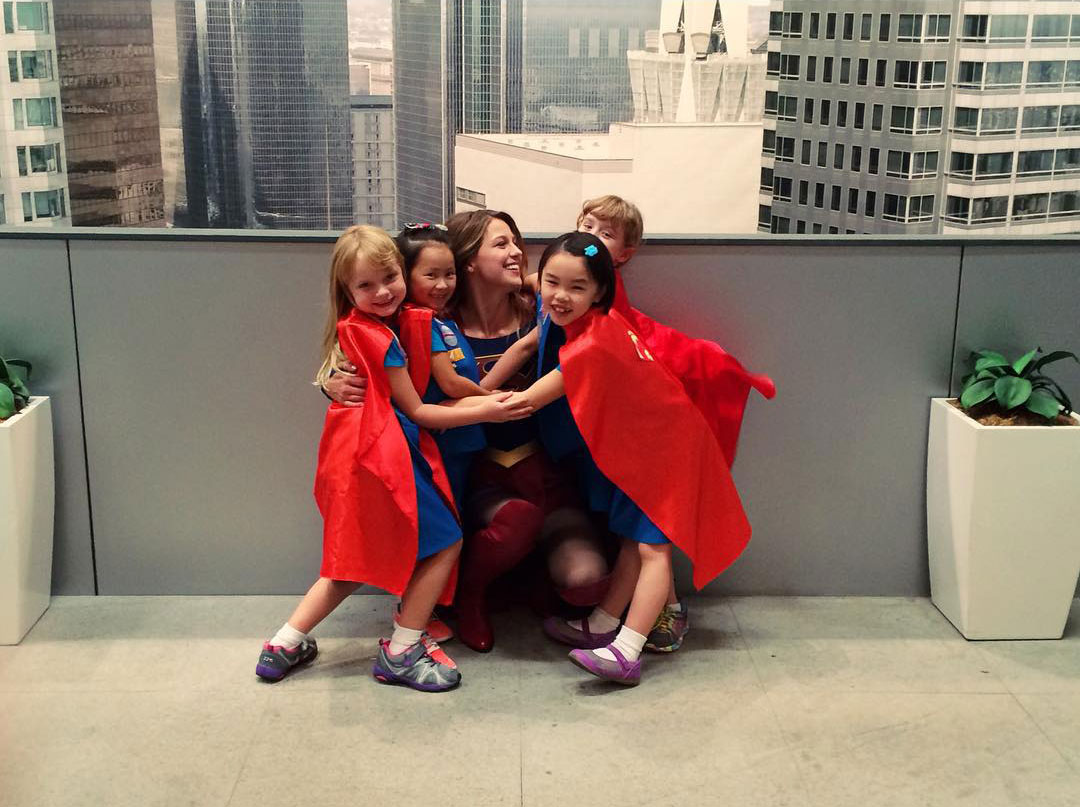 This is the kind of commitment it takes to play Supergirl. Even above the other heroes, Supergirl is a symbol, a role model. The fact that not only does Melissa understand it, but that she embraces it, is the reason why this show is much more than just a show. She will be looked up to by the next generation of girls and they will learn from her example. Women can be strong too!
So touching! Thanks to our user Kev-El who reached out to us letting us know this is a story he wants to see on the site. We are always trying to find the best balance of stories for you, our audience. If there is more or less of something you want to see on this site (your number 1 spot for all Supergirl news) please let us know. We want this news site to be everything you want it to be! Share your thoughts on the sweetest Supergirl photo ever in the comments below or join our site, become a member and hit up our fan forum! We never spam or email you, unless you email us! Best of all, we are still advertisement free!