This weekend, Chyler Leigh (Alex Danvers) tweeted out a cute tweet from Free Comic Book Day. See Below: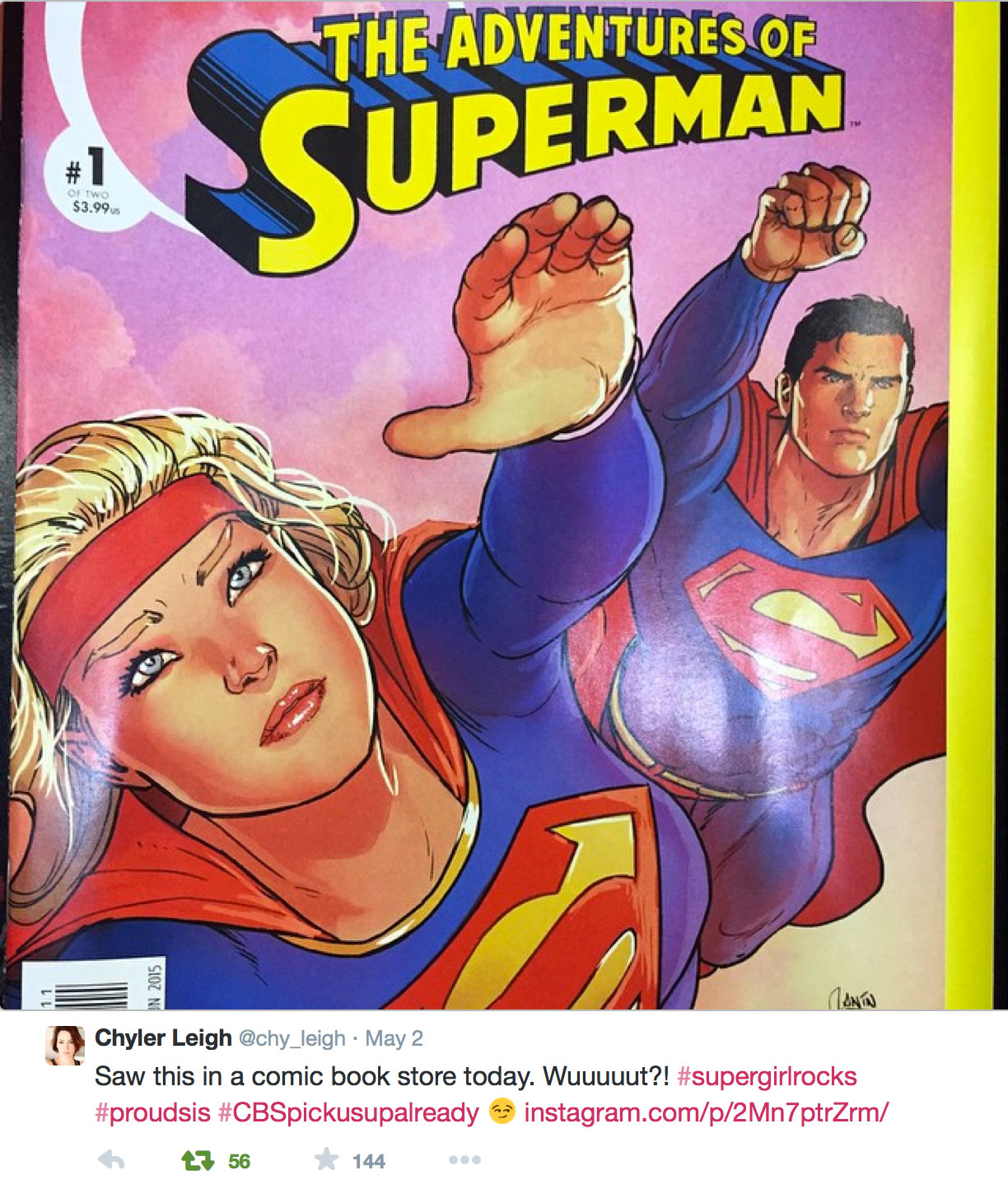 What made the tweet so cute was that Chyler wasn't afraid of answering the cover in a half-character way. Her #proudsis particularly made us laugh as she is playing the part of Kara's adopted sister.
In other news, we wanted to share with you a video we put together this weekend. If you are a new fan to the Supergirl show, just hearing that there even might be a series, or you've been a Supergirl TV fan all along but have lost your way in all the news, we have the definitive answer for you. Below you will find our Supergirl wrap up video that will catch up even the most novice fan. After sitting down with our staff and this video, you'll be caught up to everything you need to know about Supergirl coming to CBS.
What did you think of our video? Did you get all the information you needed? It was our hope that this video could catch up anyone to the Supergirl show to this point (May 3rd, 2015). Of course, if you want to stay up to date beyond this point, you'll have to follow us here at Supergirl.tv! We love our fans and are simply so excited to share this experience with you all! Share your comments below or join our top notch group of fans in our fan forum!