Entertainment Weekly has the first look at Jenna Dewan Tatum as Lucy Lane. The first photo (below) show's what might be an awkward encounter between Kara, James and Lucy. EW.com went on to add some new information about the ex-lover of James Olsen:
Strong, smart and successful in her own right. She's got a history with Jimmy Olsen (Mehcad Brooks) and she's come to town to right a previous wrong.
EW also learned, in an interview with Ali Adler:
We hope to explore the history that Lucy has with James Olsen — or, as Lucy knows him, Jimmy Olsen, I think we're going to bring in her father. She not only plays a romantic foil with whatever Kara and James are brewing, but people will also be surprised that she's really a woman's woman. She and Kara develop their own friendship, too. We're not just bringing her in to purposefully create tension. She serves a larger story drive.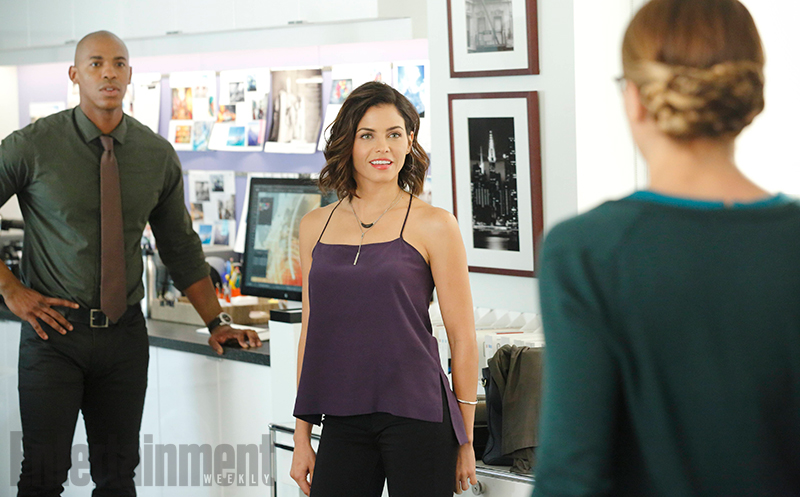 Very cool to hear Lucy isn\'t just some love interest foil. Glad to hear she will have a larger purpose! What do you think, is this use for Lois Lane's sister appropriate? Let us know in the comments below or in the fan forum!