If patterns hold, we should proabably get more news on cast members tonight or tomorrow! In fact, production reports are still saying that filming is going to begin EARLY THIS MONTH. If that is the case, and we expect to see all the characters from the casting calls, then we could hear about more than one new member! But, That shall not detour us in our goal. We need to cast Alex in our fan-casting challenge and you the fans have withered it down to just two. But first the results from round 3.
Meghan Ory 39 votes | Peyton List 18 votes
Elizabeth Lail 33 votes | Shelly Hennig 23 votes
So here is the final bout, Meghan Ory vs. Elizabeth Lail! Get voting! We'll call this contest complete Friday at noon PST.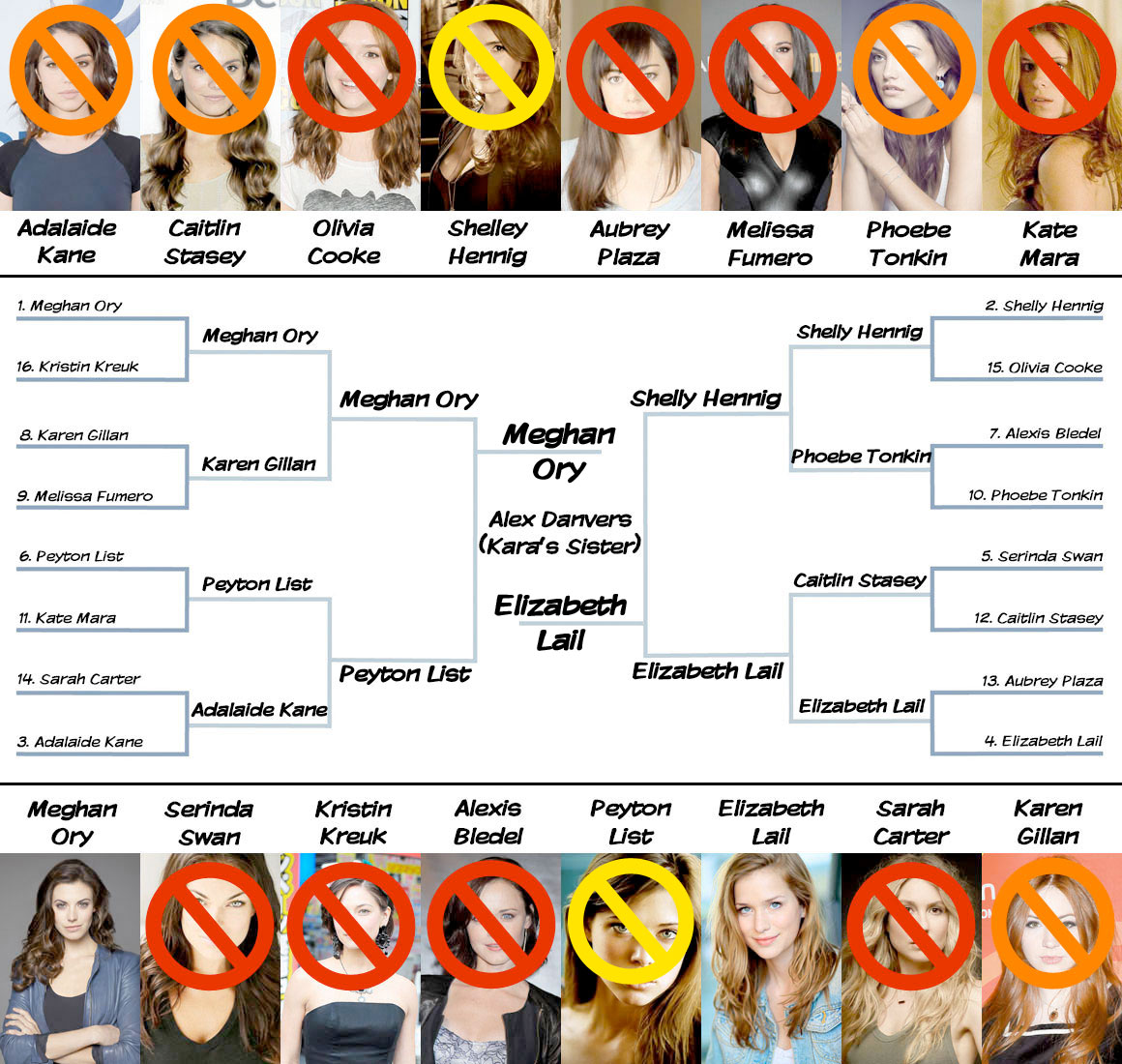 Voting closed. Thank you for participating.