Every once in a while we are able to grab an exclusive on Supergirl and today is one such day! There weren't many photos but we are happy to share these on location shots of Chyler Leigh and Melissa Benoist filming episode 11 on Monday November 16th, 2015. The two are looking pretty serious and you can see Kara's fall fashion is even on display! Check out the hi-res photos below:
If that big blue and red jacket looks familiar on Chyler is because its the crew's warming jacket worn by the cast when they have to be in costume but film on location. Here was an instagram shot when Melissa was waiting for a scene in her Supergirl suit credit Ali Adler: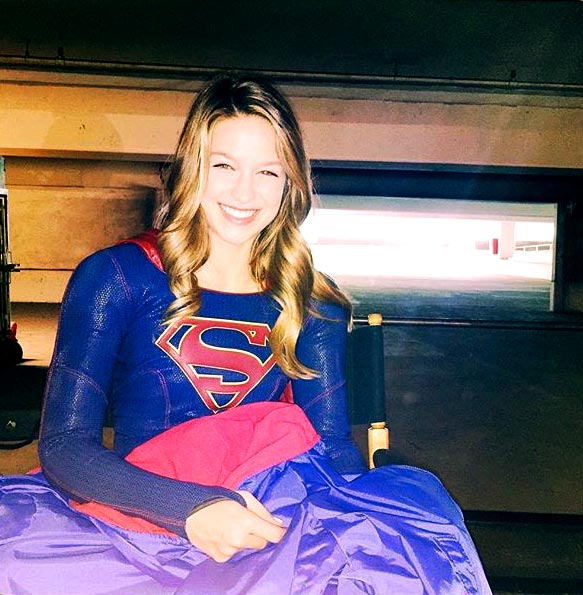 Sorry there are only three but the other photos were really repeats of the same thing. Hope you enjoyed them, we try and get these as often as we can. Share your thoughts with us in the comments below as well as the forum!