Supergirl's first episode in December finally has a title, photo and synopsis! Much like we said in our spoiler section, this episode is titled, "Human for a Day". The title itself is pretty descriptive but a mystery remains. Check out the synopsis here:
Kara and her friends must rely on their inner strength and courage when an earthquake strikes National City. Also, Alex's mistrust of Hank reaches a breaking point when the earthquake traps them in the DEO with Jemm (Charles Halford), a powerful alien escapee, on SUPERGIRL, Monday, Dec. 7 (8:00-9:00 PM, ET/PT) on the CBS Television Network.
Furthermore, each press release includes a suggested tweet and for the first time, this tweet reveals more than the synopsis:
Kara is determined to help after an earthquake even though she's lost her powers! #Supergirl 12/7 8pm ET/PT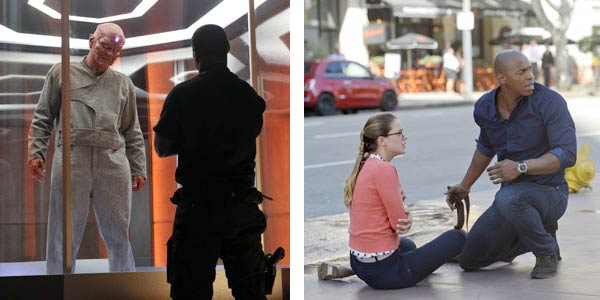 WHAT! Supergirl has lost her powers? Is that a product of the battle with Red Tornado in the previous episode? Does she lose her powers first thing in this episode? You know what time it is, put those speculation hats on!
What do you think could cause Supergirl to lose her powers? Gold K? Let us know your comments below and or in our fourm!