CBS has released the title and synopsis for Supergirl episode 4. We also have a really cool preview image which you may remember from the "what to expect this season" trailer. CBS' official description states:
Kara's two identities are stretched thin when Supergirl must protect National City from a series of bombings and Kara is tasked with babysitting Cat's son, Carter. Also, James is conflicted when his ex-girlfriend Lucy Lane seeks to rekindle their relationship, on SUPERGIRL, Monday, Nov. 16 (8:00-9:00 PM, ET/PT) on the CBS Television Network. Levi Miller guest stars as Carter Grant, Cat's son, and Jenna Dewan-Tatum guest stars as Lucy Lane.
Directed by Thor Freudenthal.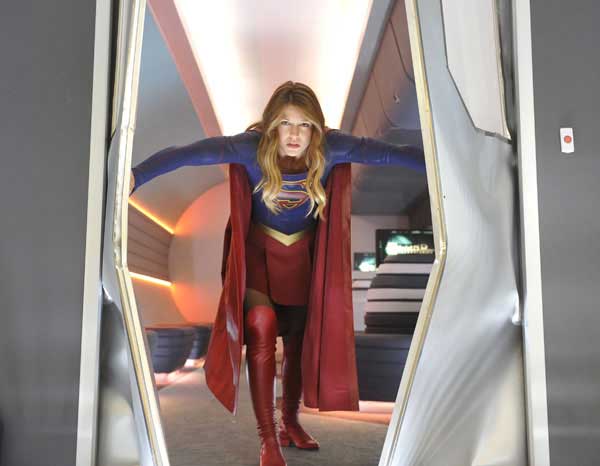 That photo is freaking epic! Love it! What do you think, are you excited for this episode? Share your thoughts in the comments below as well as our forum!