The hottest ticket in town, for the speculation game, has got to be the Flash/Supergirl crossover. We've been hearing tons of fan therories and wild ideas about what the story is going to be about. Well a super sluthe, Ryan Ottney, pulled out the photoshop magic and did some level adjustments on Grant Gustin's instagram post. What he found, a possible clue to who the Flash and Supergirl team up against: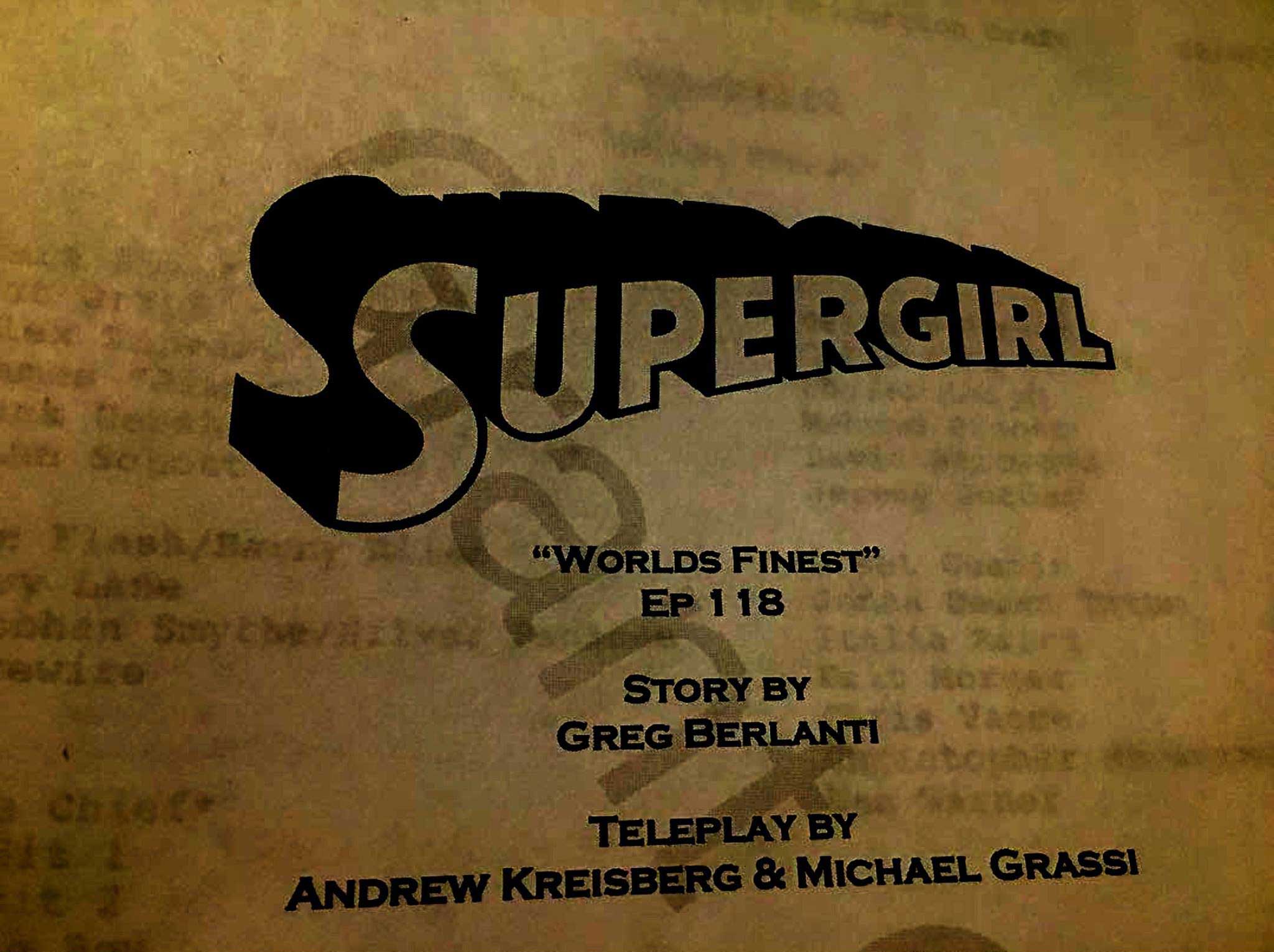 Did you catch it? Looks like Barry and Kara might be fighting Silver Banshee and Livewire! Talk about the two perfect villains for our Worlds Finest team up to go against! Silver Banshee is powered by magic which makes her a perfect counter to supergirl. On top of that you've got Livewire who can move as fast as .... wait for it ... lightning!
In other news, Stephen Amell (Arrow) was asked if the Arrow series would acknowledge the existence of Supergirl:
I don't know. We shall see. Cool thing to consider regardless....
Of course a lot will depend on the circumstances in which Barry arrives in National City. Either way we are super excited!
What do you think? Is this an early script that just has some names listed or should we expect to see Livewire and Silver Banshee? Do you think there will be a way for Supergirl to visit Central City? Share your thoughts with us in the comments below and in the forum!