WOW! Finally we are going to know what the plot is for the big Flash & Supergirl crossover! Deadline.com has reported that the team up will happen when Barry appears in an alternate reality and becomes stranded there. He'll need Supergirl's help to figure out a way home. In exchange, The Flash will help Supergirl defeat and powerful villain team up between Silver Banshee and Livewire! Here's the synopsis:
Kara gains a new ally when the lightning-fast superhero The Flash (Grant Gustin) suddenly appears from an alternate universe and helps Kara battle Siobhan, aka Silver Banshee, and Livewire in exchange for her help in finding a way to return him home
Even more amazing, the special episode had specific art created just to promote the episode! Check that out below!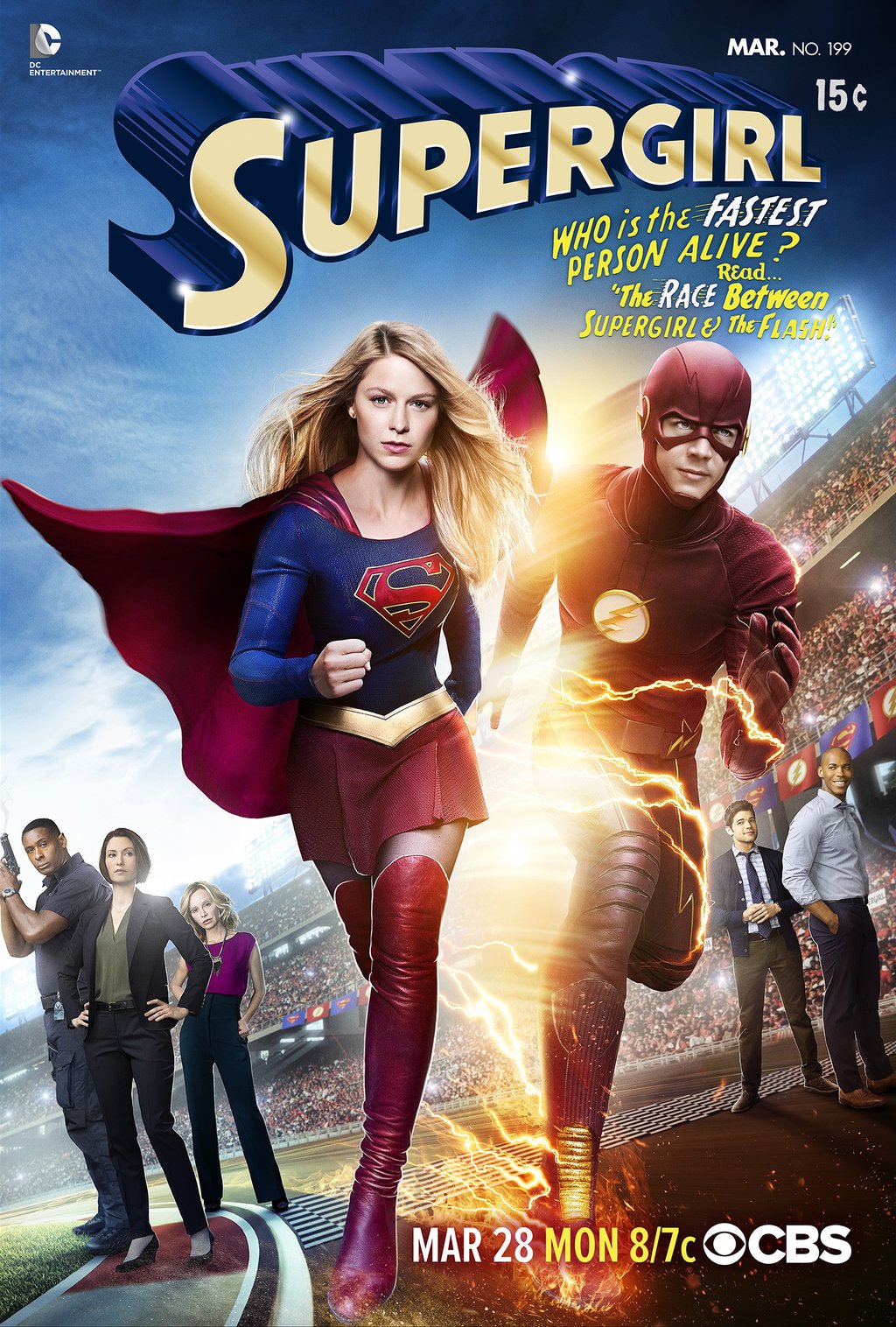 Looks like we are gong to maybe get our race! Something in our heart of hearts we've been dying for! This is just so exciting! Ah we can't wait! Share your excitement with us in the comments below and the forum! Also, help keep Supergirl.tv advertisement free and visit our support page!