Right as the East Coast showing of The Flash was wrapping up, Blake Neely tweeted the photo below letting us all know that he is begining to write the musical score for Supergirl! What's fun about this tweet is that Blake Neely has a desktop of Supergirl as inspiration. As soon as the tweet went out, Greg Berlanti (executive producer) responded to the tweet praising it but wanting to let everyone know that the costume on the desktop was not the one in the show! So there you have it, good music is on the way and we can pretty much confirm that the Michael Turner mid drift costume is out of the running. Blake Neely writes the scores for Arrow, The Flash, The Mentalist and others.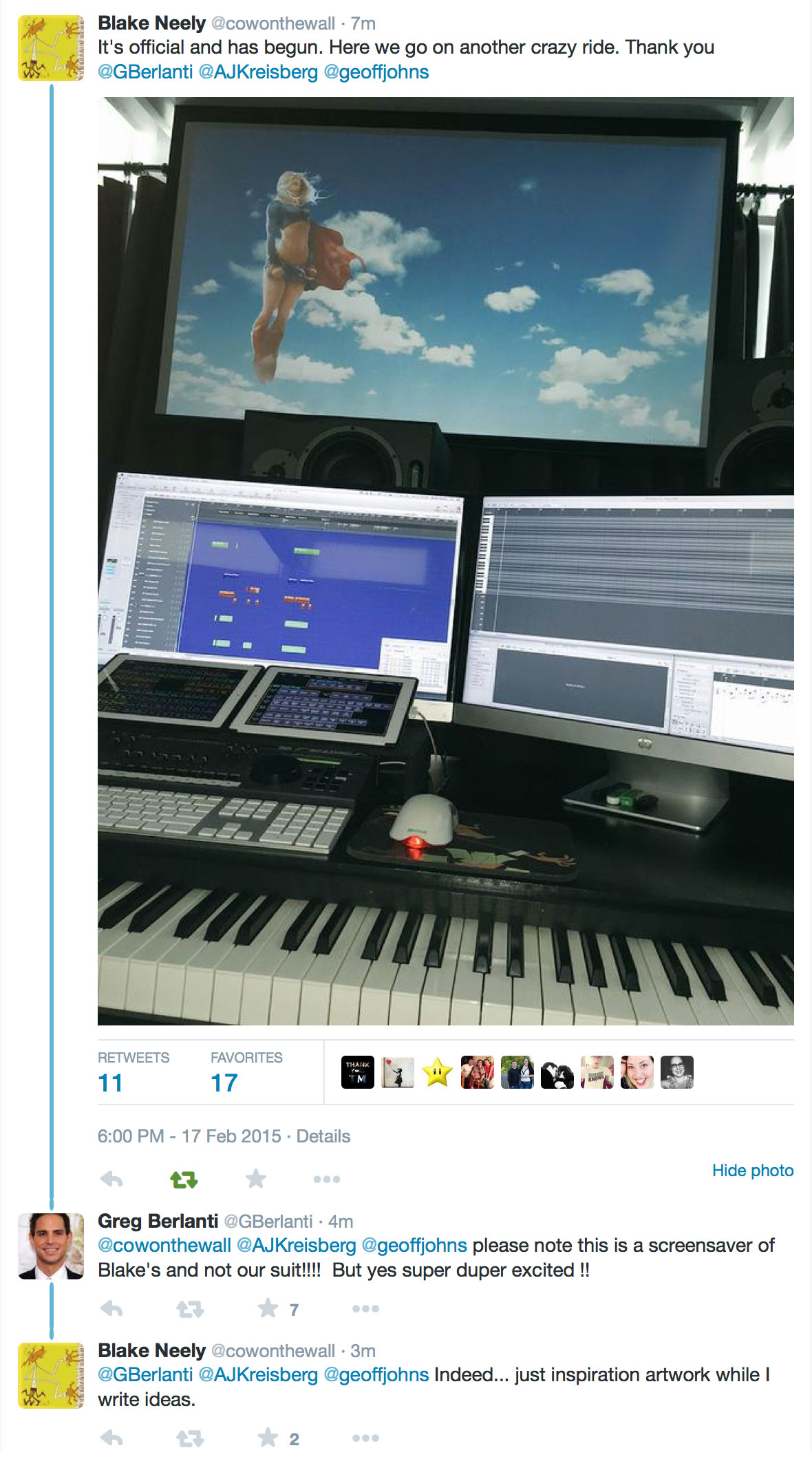 In other minor news, are you wondering if Melissa Benoist has met Mehcad Brooks yet? You bet they have. Mehcad tweeted this about the experience:

Whoops, yes that is our tweet at the end there. If you aren't yet, be sure to follow us on Twitter too!
Were you in hopes of seeing Melissa in the Michael Turner blue skirt Blue mid-drift costume? Are you dissapointed or excited by the news about the costume? Comment below!