Ali Alder has never been wrong when it comes to Supergirl news. Last time she said there was a big announcement coming we got Melissa Benoist as our Kara Zor-El. She also has a habit of sending out the announcement of big news during the West Coast showing of Arrow! Well tonight she is at it again, and this time she isn't skirting around the issue. There is big casting news coming soon for Supergirl!. Check out the evidence below: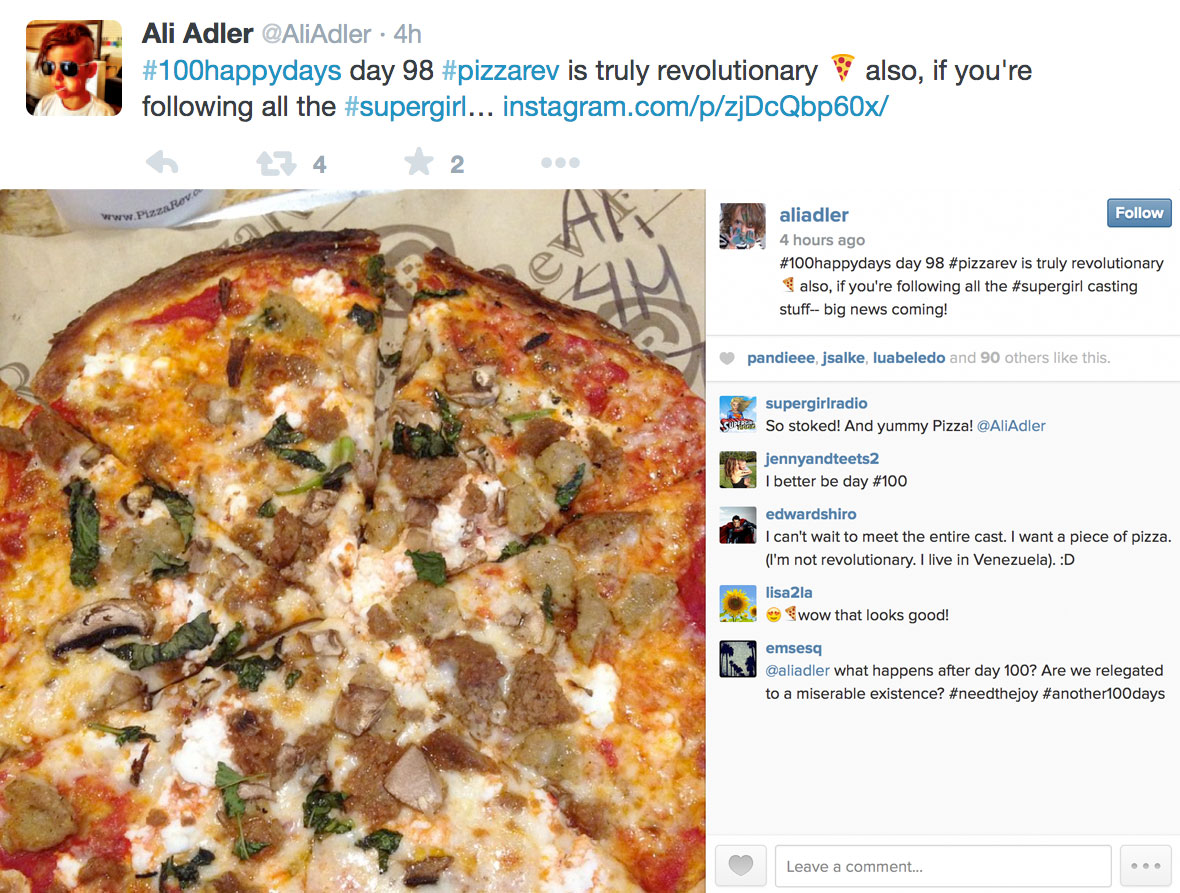 Also, in case you missed her reaction to it, Ali Adler had this to say about the Calista Flockhart casting.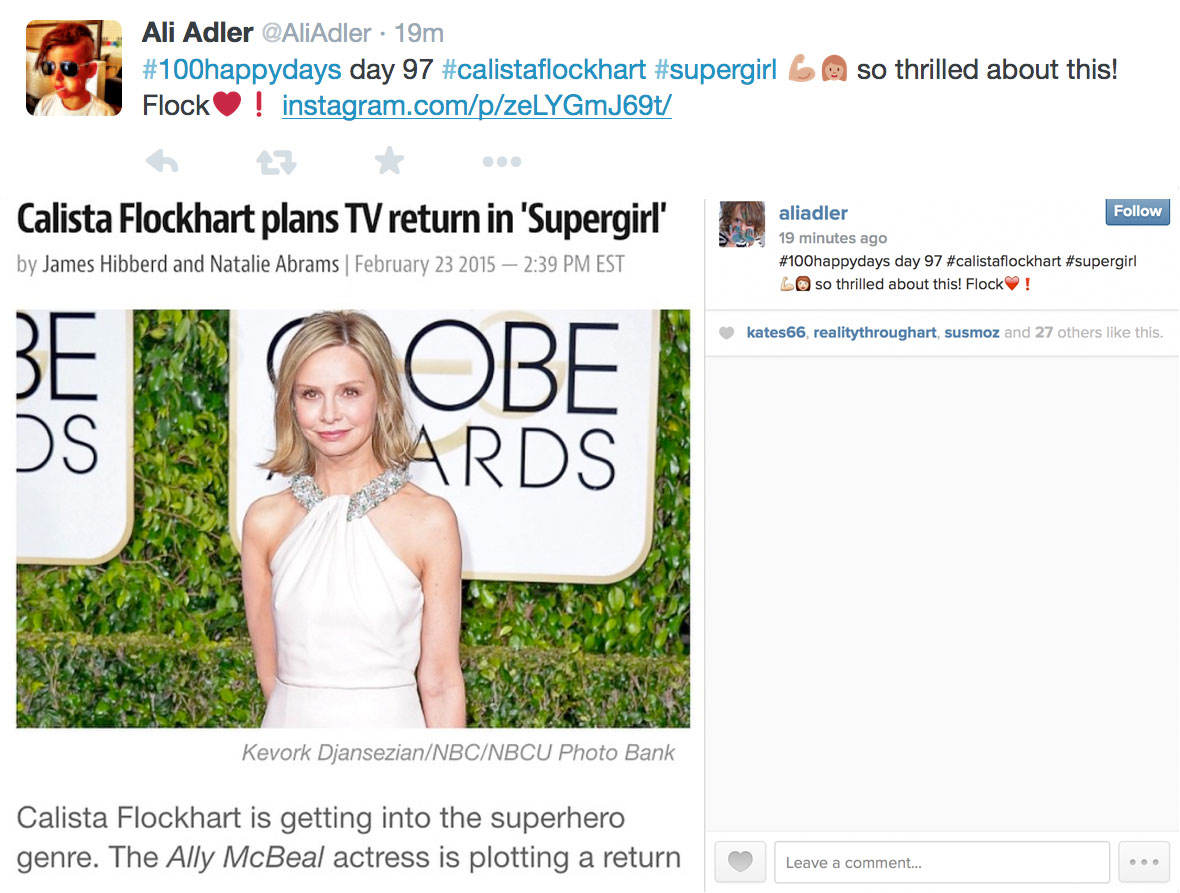 What do you think the big news could be? Alex, Henshaw, Lumberjack casting? Wouldn't that be the best! Tell us your thoughts below!