The Superbowl is over, but our fan-casting for a Super-Foster-Sister is just heating up! We started with 16 beautiful young actresses who could play the role of Alex:
Alexandra "Alex" Danvers: is Kara's gorgeous, brilliant, science-minded foster sister who is 26 years old. Growing up, Alex was partly jealous of her sibling yet also fascinated by her abilities, prompting Alex to learn as much as she could about alien anthropology, sociology and culture. Today, Alex works for a secret government organization and, alongside her heroic sis, will face many challenges, both mundane and super.
Now we are down to the top 4. But first, here are the results from round 2:
Meghan Ory 41 votes | Karen Gillan 7 votes
Shelly Hennig 32 votes | Phoebe Tonkin 13 votes
Adalaide Kane 17 votes | Peyton List 27 votes
Elizabeth Lail 38 votes | Caitlin Stasey 5 votes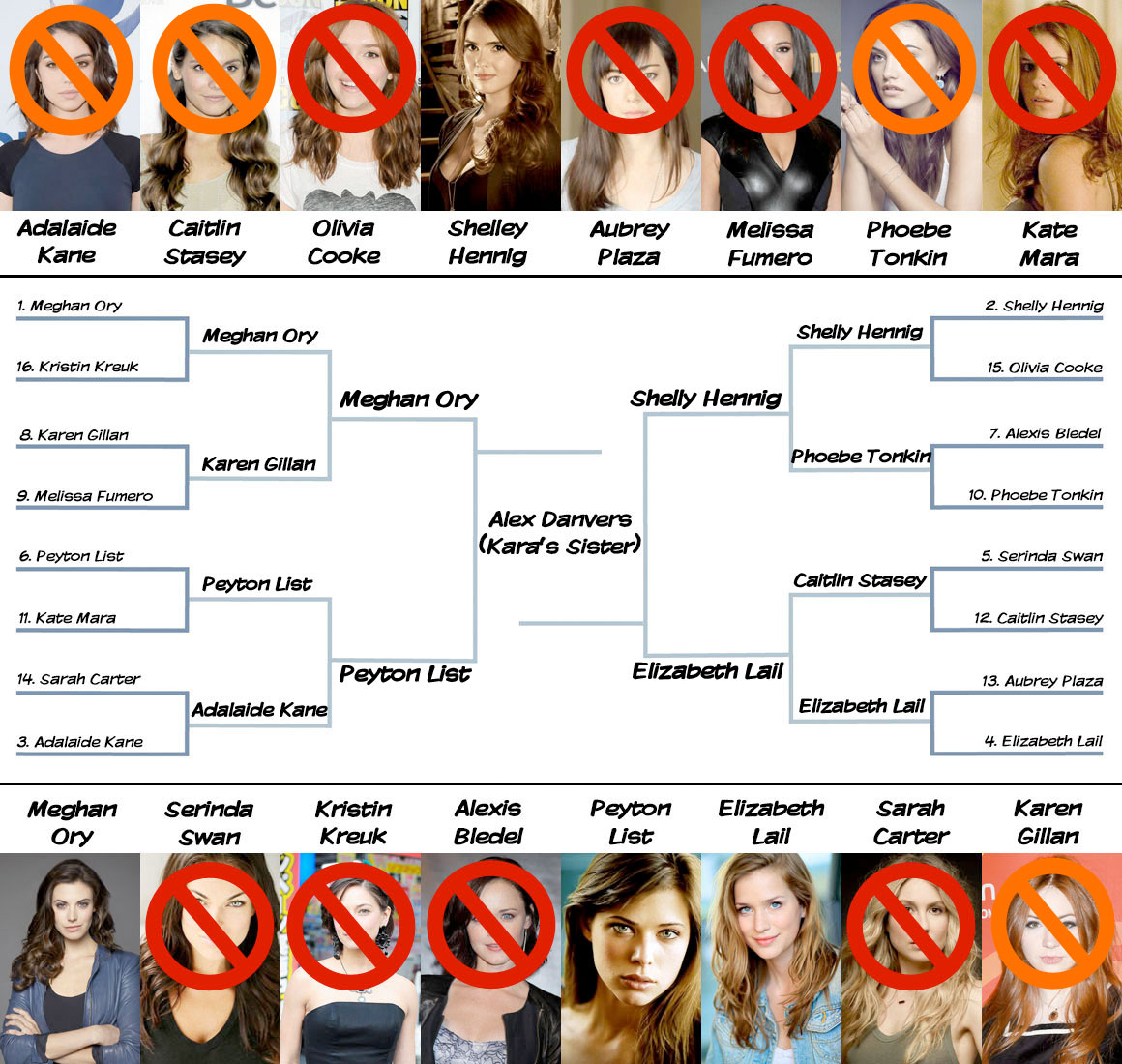 Only 4 left! Is your favorite still in the running? Did you loose your first choice? Let us know and defend why you choice is the right one below!
Voting closed. Thank you for participating.