Today has literally been non-stop news. If we step away from the computer for a second, more news appears! For those that know Ali Adler (Supergirl's Writer/Producer), she has been tweeting 100 days of happiness. Today was day 99. As if the announcement of David Harewood playing Hank Henshaw or Chyler Leigh playing Alex Danvers, wasn't enough, Ali tweeted this tonight: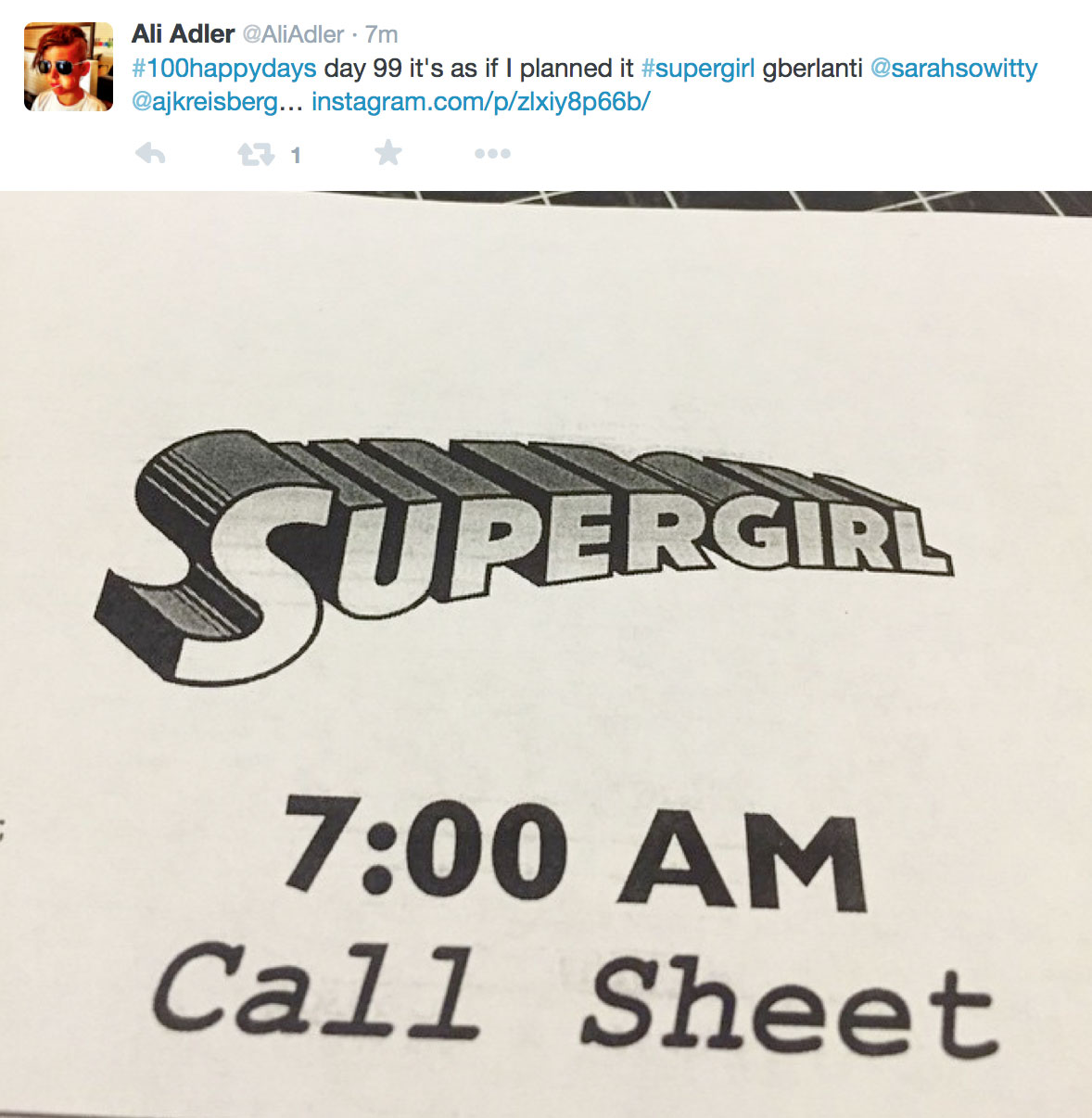 Very exciting! Could this be Melissa's first fitting for the costume?
---
In other news, that's right, there is more news! The internet has picked up the fact that Glen Winter will be directing the Pilot for Supergirl. This has been known for sometime but who knows why news articles become hot when they do. But because its making the rounds, several high end DC Comics folks weighed in, including Greg Berlanti and Geoff Johns: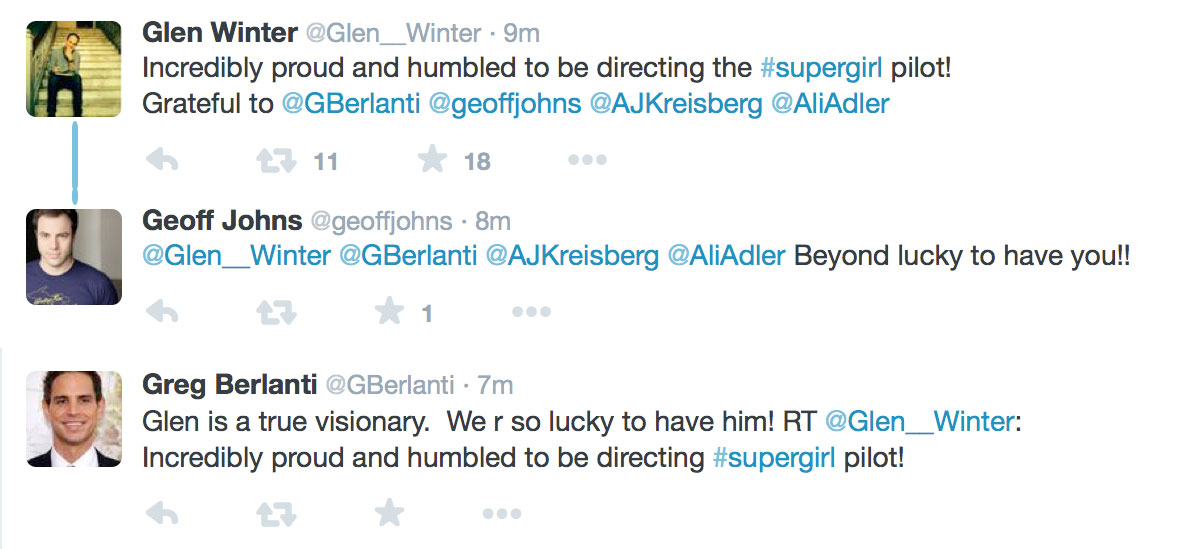 ---
As if that wasn't enough, there is one more story of note. This one isn't directly related to Supergirl but its worth mentioning. The CW network is looking to expand the Arrow-verse even more. Deadline.com had the story. It sounds like they are looking to make the show surround Brandon Routh's Atom character as well as Dr. Martin Stein played by Victor Garber, Leonard Snart/Captain Cold played by Wentworth Miller, and three previously unseen DC comic characters on TV. Caity Lotz is also attached to the project but since her Black Canary character is dead on Arrow, she will probably take up a new character.
Whew, ok, we are exhausted! This really has been a massive day! If you have any comments on any of the massive news today let us know in the comments below!