We've heard this before from Rapaport Casting. "Soon" Ended up being 21 days and counting. That said, we have a gut feeling that a huge casting annoucement on who is going to play Kara is right around the corner! Inbetween the East coast and West coast showings of The Flash, Ali Adler, self proclaimed mother of Supergirl, and lead writer/producer developing the show tweeted this little nugget:

With the recent leak of audition tapes, followed by the removal of all those tapes, we are thinking that Ali is on the up and up. Also, no offense to Rapaport Casting, but the producer has much more control on releasing big info than the casting director.
As for the instagram photo? Just a pic of Ali and daughter rocking their Supergirl hats: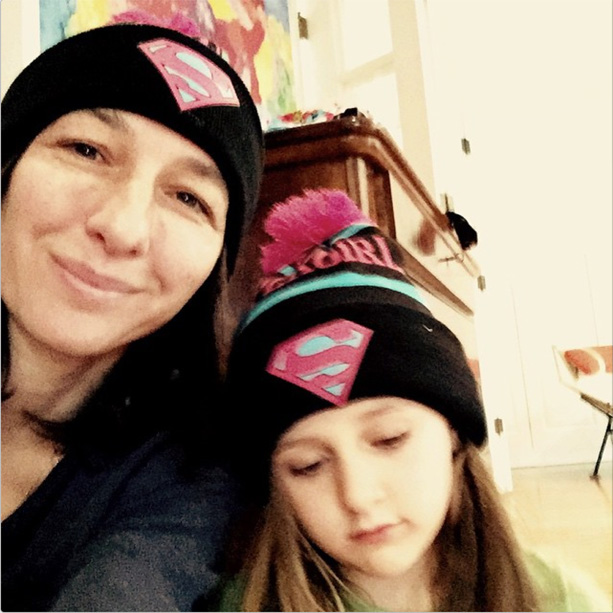 The posibilities of who will play Kara are seemingly endless. With the only for sure being that Gemma Atkinson is out, we still have contenders like, Claire Holt, the recently turned blonde Melissa Benoist, the growing favorite Elizabeth Lail, not to mention the actresses we saw in the audition tapes, Kristina Miller and Kaleina Cordova.
Don't forget to vote in our fan-casting going on now! Also, let us know who you are rooting for of the actresses we know for sure who have auditioned. Comment below!